Overdrive Releases New Statistics on eBook Lending
By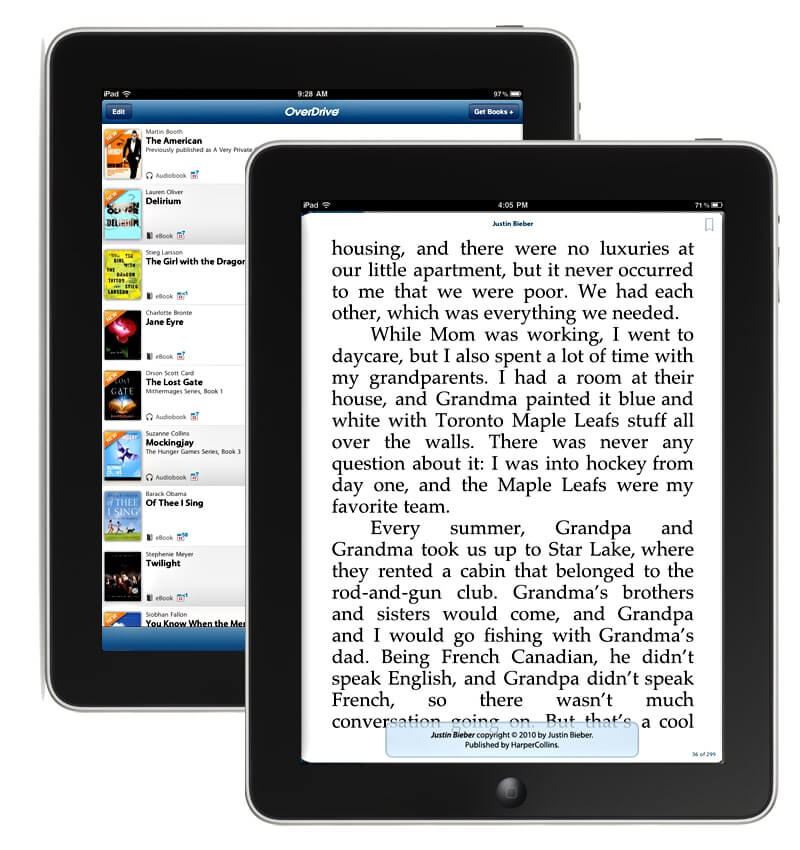 Overdrive is currently the premier option that libraries and K12 schools turn to for their ebook needs. The service is available in the UK, US, Canada, and Australia. Today Overdrive announced new statistics on its first eight months of 2012.
Over 19,000 libraries and schools currently do business with Overdrive. Over 34.8 million people visited the Overdrive system and it saw 13.82 page views. When customers were browsing the ebook collection at various libraries, the average time spent browsing was a solid 9:46. One of the more staggering figures was that 5.4 billion ebook covers were searched in Google, Yahoo, Bing, and the main Overdrive website.
Worldwide, readers checked out more than 34 million ebooks and audiobooks through OverDrive in the first half of 2012—more than double the checkouts in all of 2011.