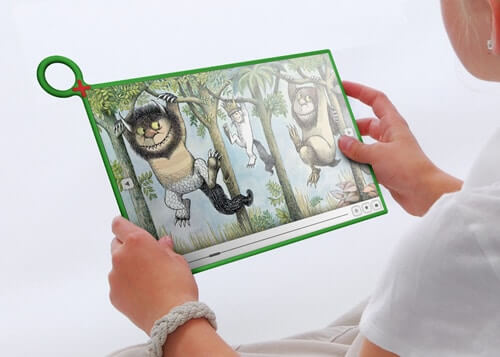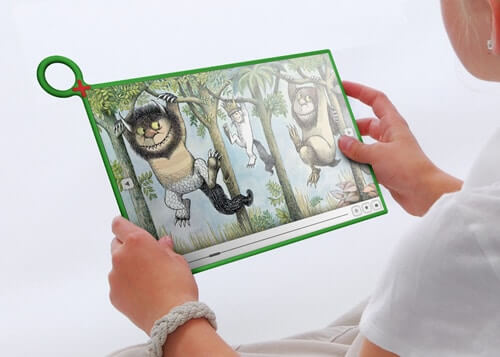 A tablet for all is what XO-3 has been trying to come up with for quite some time now though several CESs' later, we might be getting to see the final stuff during the upcoming edition of the premier tech show next week. For those who need a refresher on the XO-3 tablet, the device has a rugged body and has specially been designed for use in a rural to a semi urban setting. Also, with electricity being not too abundant in such locations, the tablet has therefore been provided with a solar panel and hand cranking option by which the tablet can be charged. A minute of cranking should be enough to provide for 10 minutes of tablet operation.
The OS that would be installed on the device is either Linux or Android. Both are open source and therefore institutions can customize the device as per their individual needs and taste. For hardware the tablet would have an Armada PXA618 processor, Avastar Wi-Fi SOC and 512 MB of RAM. The display, at least in some models will be based on Pixel Qi 3qi technology that can switch to e-paper model to conserve power while the resolution is likely to be 1024 x 768 pixels. Also, while no official images available as yet, the device itself is touted to be just of 8 inches and a considerably thin profile to enhance portability.
As of now the company has set a price of $100 per tablet, given the volume they hope to sell in a country that they make the tablet available for. This price makes it nearly half the price of the Kindle Fire. However, the price would naturally be slightly more for the tablets using LCD screens.
The tablet is likely to reach markets this year itself. In case this indeed happens and its intended consumer take to it in a big way, the entire tablet market is sure to come in for a major upheaval as far as price goes. As of now Apple is supposed to be the tablet of choice for schools. However, given the price of the Apple tablets, it is only the rich who can afford this device and it is here that OLPC intends to make a niche for itself where Apple does not fit in.
The XO3 tablet device designed by Yves Behar has been the outcome of Marvell Semiconductor Inc. and non-profit organization One Laptop per Child (OLPC), whose previous products has already made it to 42 countries and is used by 2.4 million users worldwide.
via eetimes
Sovan Mandal is the senior tablet and tech corespondent for goodereader.com. He brings a international approach to news that is not just applicable to the North American market, but also Asia, India, Europe and others. Sovy brings his own writing flavor to the website and is interested in Science Fiction, Technology and Writing. Any questions, send an email