WebOS is officially an Open Source Project
By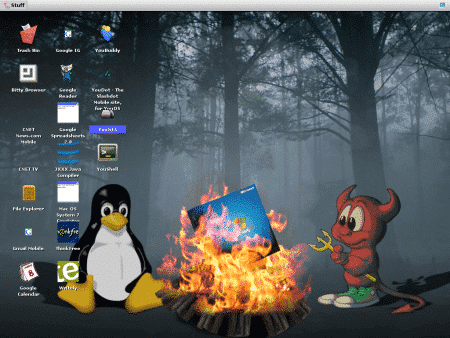 That HP has been mulling over how to deal with the WebOS platform has been all too well known. However, the way things have worked out in this field is perhaps the least expected. The WebOS can be termed the leftover baggage symbolizing HP's attempt at the tablet segment, something that the company perhaps wished it never had to deal with in the first place. Selling it to anyone interested was what many might have thought would be the only logical way out of it though HP surprised all by announcing today that the company will "contribute webOS to open source license." HP will still be playing an active role in that it will "continue to contribute development, engineering and support resources."
This apart, HP will also look towards maintaining a tight leash on what updates to the OS made by open sources look like. This will ensure the operating system has a similar look and fell even when employed across different platforms. Such a thing is missing with Google's Android where many a developer have worked on it extensively to suit their requirements. So when the Android OS receives an update, the developers have to get down to work to ensure their products are in line with the update.
As for existing TouchPad owners, HP's move to make WebOS open source will ensure they will continue to get updates in future. Its not only this but we might even get to see more HP branded hardware in future, including maybe even future versions of the TouchPad.
In all, the WebOS (as well as the TouchPad) saga is far from over and there sure will be many more developments on this in future. So keep watching!
via mashable