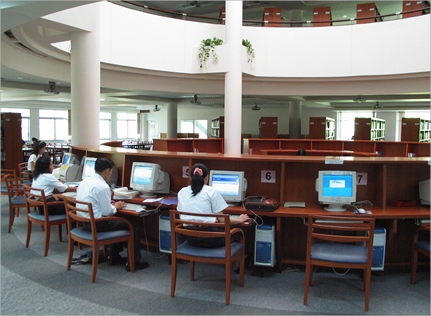 As libraries continue to evolve in order to keep up with the needs of their patrons, library boards and systems are urged to adapt to the changing technological landscape. The death of libraries has already begun, according to many industry watchers, and issues like limited budgets, brief hours of operations, and lack of ebook and digital media integration are often cited as the cause.
Exciting new libraries have sprung up, though, some of which are digital nirvanas. With comments that some look more like an Apple Store showroom than a public library, interesting new lending models and digital access have become the hallmark for library relevance.
But one library system is currently under fire for its technology practices, and the American Library Association is being blamed for supporting the alleged criminal madness taking place. The Orland Park Public Library in an upscale suburb of Chicago has been at the center of legal battles and controversy over the terms of their computer lab, namely, the lack of internet filter on the computers and the resulting swarms of registered sex offenders who use them.
According to the watchdog group Illinois Leaks, the ongoing problem stems from the library's refusal to block pornography sites, including sites that feature child pornography. As a result, there have been numerous reports of users literally sitting at the computers and masturbating to the images they're accessing, as well as reports that women and children in the library have been accosted. In addition, reports have been made that some of the individuals accessing these sites on the library's computers are in violation of the terms of their parole, and that they come to the library because their home internet use is being monitored. While some 22 reports have been made already, the group states that none of the reports were shared with the police, a direct violation of the library board's own policy.
For its part, the library cites ALA guidelines and support that access to information should not be limited by public libraries, supposedly even going so far as to state that child pornography qualifies as "information" and therefore should be accessible given that libraries are funded by tax dollars and are therefore the property of the community. The Supreme Court ruled in 2003 (US v ALA), however, that this level of access does not extend to criminal activities.
The waters are further muddied in this case by ongoing fighting between the library board and local community members who want something done about both the computer use and the physical behavior that these critics say is directly tied to that computer use. Illinois Leaks has stated that the board has blocked attempts to secure documents under the Freedom of Information Act, that it has barred individuals from speaking during the public comments' portion of meetings, that it conducts illegal closed meetings on state and federal holidays, and more. New information on further obstacles was posted today.