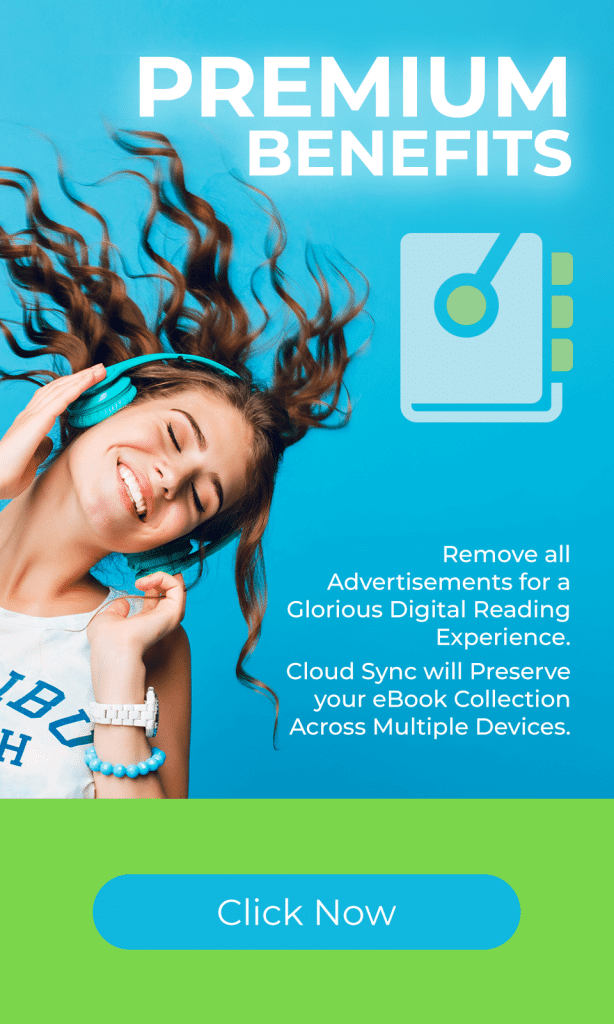 Audiobook Reader by Good e-Reader turns any ebook into an audiobook with our all new text-to-speech assistant, Polly. Amazon Polly is what Alexa is built on, so this is the calibre of voice that will read your ebooks aloud. Audiobook Reader will narrate any EPUB/MOBI/PRC sideloaded books aloud with a natural sounding voice, for free!
Key Features
• Turn any eBook into an audiobook
• Immersion Reading: Text is highlighted when the audiobook is playing.
• Audio Narration available in over 28 different languages.
• Select a male or a female voice
• Collection Management: Add books to your own personal collections.
• Dynamic Home Screen: Keeps track of all of your ebooks.
• Built in file manager to import in your favorite eBooks.
• You can import eBooks from your phones internal storage, SD or Google Drive
• Supported eBook formats: EPUB, MOBI, PRC, FB2, PDF
• Bright and Vibrant eBook cover art.
• Change fonts, text size, margins and much more.
• Change the background of the book you are reading or adjust the brightness.
• PDF User Guide will teach you how to use the app
• You can forgo the Polly System and just read with our advanced parser and rendering engine.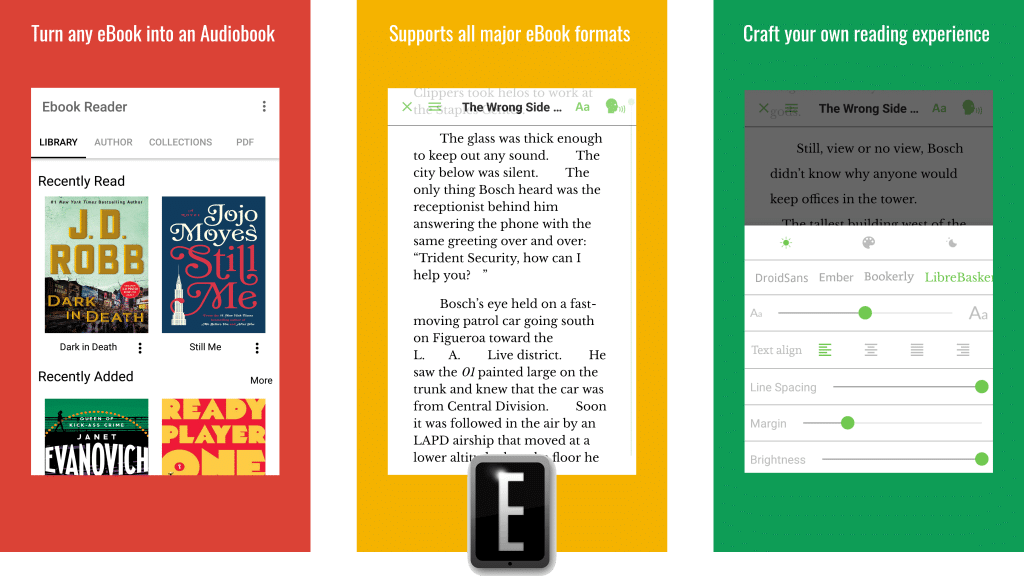 There are a few professional features if you enjoy using the app on a regular basis or want to give us your support. You can remove all of the ads and unlock cloud sync and Google Drive support.
This app took over six months to develop and looks really good. It has a flat design and looks sexier than most of the other e-reader apps on Google Play. If you don't feel like having your books read aloud, no worries! We have a really advanced reading engine that is similar to the Kindle or Nook, you can change the background color, text size, font type, line spacing and margins.
Good e-Reader has been following the rise of the e-reader and ebook industry since 2007 and has given us a unique perspective. We have been bullish on Audiobooks since 2014 when Michael Kozlowski wrote a series of yearly reports. Good e-Reader knows audiobooks and ebooks really well, this app is our love letter.
Download our free app today from Google Play and the Good e-Reader App Store.