This year marks a major milestone for the games market, with the global number of players expected to surpass the three-billion mark. As high-budget, high-profile games and next-generation consoles continue to hit the market, that growth is going to continue, as more and more people discover the joys of gaming.
One beneficiary of this interest in games is the eBook market, as gamers seek out as much information as possible on their favourite games. These books offer How to Guides, design ideas, strategies, walk throughs, and more, allowing gamers to maximise the enjoyment from their games.
With so many to choose from it can be difficult to know where to spend your money. So, to help you make your mind up, we've rounded up our current favourite eBooks for gaming fans.
Animal Crossing: New Horizons: Guide, Walkthrough, Pro Tips and Tricks By: John White
The incredibly popular Animal Crossing is definitely one of those games that needs to come with a manual. With so many items to collect, animals to catch, things to make, bridges to build, and a whole island to design, some players are in need of a bit of guidance.
Animal Crossing: New Horizons is the perfect guide, that will help you turn your weed covered desert island into a blooming paradise. With advice on fossils, flowers, friendship, fishing and more, this short guide will suit novices and more experienced players alike, with advice on getting started, to tips for the more experienced player.
Fortnite For Dummies By: Bill Loguidice
Fortnite is an online video game developed by Epic Games and first released in 2017. Popular with children and teenagers, this game became a smash hit, attracting over 125 million players less than a year after its debut.
This comprehensive book breaks every piece of the journey down into easy to understand sections, and explains you everything you need to know in a clear and entertaining way. Fortnite For Dummies will walk you through registering for a free account to competing in your first match to building your best defensive structure.
Topics include:
Choose a gaming platform
Download and optimize the game
Play—and survive—in the game of Fortnite!
Build the best structures
Scavenge, loot and collect resources
Stay alive and outlast the competition
Will you be the last person standing? Only if you read this book!
Casino Secrets: How to Win More Money – And Keep It! by Victor H Royer
This book promises "Quick Answers and Easy Strategies for the most popular casino games" and it certainly covers all bases, providing a comprehensive breakdown of some of the most popular casino games around.
Topics Include:
Slots
Video Slots
Blackjack
Craps
Roulette
Video Poker
Three Card Poker,
Progressive Caribbean Stud
Video Keno, 20-Card-Keno
Pai Gow Poker
There's also a detailed explanation on slot machines, including:
Slots Today
New Slots
What Makes a Great Slot Machine
How Slots Really Work – and what this means to you, and your money
Guaranteed to enhance your understanding and enjoyment of playing casino games online, why not buy a copy and head over to Virgin Games to put your new skills to the test.
The Big Book of Roblox: The Deluxe Unofficial Game Guide Kindle Edition By: Triumph Books
Roblox is a global phenomenon, with fans of all ages playing the game. The Big Book of Roblox helps you get the most out of this – sometimes confusing but fun sandbox game.
There are lots of tips, hints, and hacks here, guaranteed to help players of every ability, from the complete novice to the more experienced gamer.
Topics covered include:
Trading
Combat
Mini Games
Navigation
Building mode
There's even a peek behind the scenes to see how Roblox is put together and a compilation of some of the most popular in-game experiences to be had. Throw in over 100 colour gameplay photos and this guide is guaranteed to maximise every minute you spend playing Roblox.
All New Official Minecraft Creative Handbook By: Mojang AB
The multi award winning game with legions of fans, continues to go from strength to strength. Famed for its blocky graphics, Minecraft is a lot of fun to play, no matter your age.
Minecraft can feel overwhelming when you first start playing, especially with over 600 building blocks to choose from. With so much to do and discover, it's sometimes hard to know where to start.
However, the 'All New Official Minecraft Creative Handbook' is the perfect assistant to guide you through the game and get you building in next to no time. This Creative Handbook is full of expert advice, top tips and advanced tricks to take your construction skills to the next level.
Topics include:
How to plan builds
Create colour palettes
How to use effective lighting
Step-by-step build guides
This book will make sure you have all the tools you need to unleash your creativity and become a master builder. Time to get building!
eBooks for gamers
Whatever your favourite game might be, you can be certain there's an eBook out there to help guide you through. Whether you like to jump in with both feet and learn the ropes yourself, or read up before you start, eBooks are a great way to maximise your gaming enjoyment.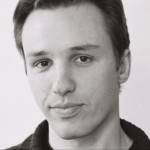 Markus lives in San Francisco, California and is the video game and audio expert on Good e-Reader! He has a huge interest in new e-readers and tablets, and gaming.