Canadian law is a complex and nuanced field, and understanding it requires a deep dive into various legal principles and practices.
In this article, we'll take a look at the top 9 Canadian law books that are must-reads for anyone looking to gain a deeper understanding of the legal landscape in Canada. From constitutional law to criminal law, these books cover a wide range of legal topics and are sure to provide valuable insights and knowledge for legal professionals and students alike.
So, without further ado, let's dive into the 9 must-read books about Canada's laws.
Canadian Law offers a beginner's course on the country's laws. This e-book explains these laws and why they were created. It also provides examples of how the laws have been used in Canada over the years.
Canadian Law: An Introduction was primarily created with university law students in mind. This explains why nearly common law schools in the country use this book to teach new students the fundamentals of Canadian Law.
That being said, Canadian law is an excellent book for everyone who wants to learn the basics of local laws: Constitutional Act, criminal, family, tort and family law.
This book is a must-read for anyone interested in the legal and regulatory aspects of the Canadian gaming industry. Written by an experienced industry professional, it provides a thorough examination of case law and statutes related to casinos and gaming, with a focus on understanding the federal and provincial regulatory regimes and compliance with those regimes.
The second edition has been completely revamped and offers updated information on charitable and casino gaming, as well as new chapters on the historical, economic and constitutional context of gaming law in Canada. It also includes discussions of recent case law, and explanations of key Criminal Code provisions that apply to unlawful gaming.
Additionally, the book delves into the nuanced situation of foreign online casinos, which, while not regulated by Canadian governments, are legally permitted to operate within the country, as highlighted on Scams.info.
This book is a valuable resource for anyone working in or studying the gaming industry in Canada.
This book is exactly what it sounds like. It's an introductory guide to the law. It teaches you popular types of laws and how to reason like a lawyer. Due to that, it's a common book in most Canadian law schools.
Similar to other books in this list, Introduction to the Study of Law is constantly being updated with new materials. It uses case studies to help you understand Property, Contracts, Torts and Criminal law.
These materials are particularly helpful to law students, the book's primary target audience. It also teaches lots of assignments. So, if you're serious about learning Canadian law, add it to your must-read books list.
You can't become a good Canadian law student without a history of First Canadians and how they were mistreated throughout the country's history. The Colonial Problem details the crimes and injustices inflicted on indigenous people from the angle of an indigenous person.
To be clear, this book isn't a rant about all the terrible things immigrants from Europe did to indigenous people. The book challenges the myths that indigenous people are a problem that needs to be fixed.
It also analyzes the consequences of these malpractices to the First Nation Canadians as a whole. It's a great book for students getting into law to become advocates of a fair justice system.
Women and the Criminal Justice System provides a general overview of women working in the legal system as professionals. It also details the lives of offenders and victims with the hope of helping law students to understand how they could use the legal system to empower women in general.
It's a great book for people who want to learn how the Canadian legal system treats women offenders, victims and professionals trying to find justice for their clients.
The book features numerous examples of how women have been victimized and discriminated against while in the quest to find justice. It aims to help students learn to use critical thinking to avoid bias and media hype when faced with cases that involve women.
Canadian Business Law is one of the best books to read if you have an interest in becoming a corporate lawyer. It provides a detailed introduction to tort law, contractual law, consumer protection law, property law, employment law and debt-creditor law.
Although Canadian Business Law was created as a guide for law students, it's a great book for entrepreneurs. It can help you understand how to approach new business contract laws so that you minimize risks.
The Law & Business Administration encourages a modern approach to Business Law. It helps students bridge the gap between old business laws and new regulations that affect businesses in various ways.
The Law & Business Administration is a comprehensive book. It covers everything you need to know about Business Law, from contractual principles to tort law. But as mentioned, it leans more towards modern laws and how impact eCommerce businesses, global companies and startups.
Compared to other books in our guide, the Law & Business Administration is pretty affordable. It costs as little as $15 for a hardcover copy. Most law books cost more than $80.
So far, most books we've highlighted target law students. The Canadian Constitution by Adam Dodek is different. Dodek wrote this book for average Canadians who want to learn more about their country's constitution.
For starters, the Canadian Constitution features a brief history of the country's constitution. It highlights important changes to the constitution over the years and a glossary to help you understand complex legal jargon used throughout the book.
Additionally, this book explains the role of the Supreme Court in helping solve different legal cases in the country. The book's author is a law professor who loves to encourage Canadians to learn more about their country's constitution and how it affects them.
Canadian Law is extensive. Unfortunately, most legal books discuss only the most popular forms of law. If you want to study advocacy law, for example, you might have a difficult time finding the right book for you.
Essential Sources of Canadian Law is a bibliography of the best sources for different types of law in the Country. The book is organized by topic and covers sources in both the English and French languages.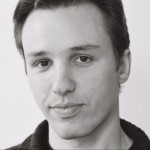 Markus lives in San Francisco, California and is the video game and audio expert on Good e-Reader! He has a huge interest in new e-readers and tablets, and gaming.