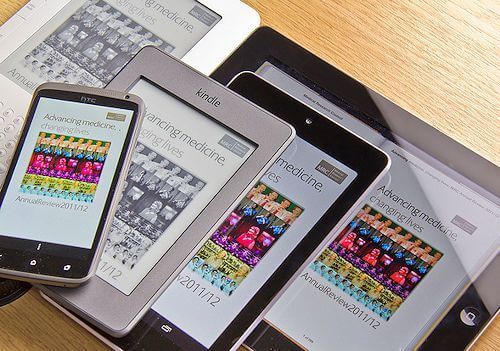 If you are passionate about books and are one of those people that are rarely seen without one in close proximity but are concerned about buying an eReader for various reasons like eyestrain then read on as today's models have come a long way, advancing so much that not to own one would be denying yourself a great experience.
There are those that resist new technology and for some the 'old' ways are the best, and that is fine if it works for them but for those that embrace new ideas this mobile age can be liberating.
Take, as an example an industry that has embraced new technology and innovative ideas, the gambling industry. Once perceived as something not to be talked about, something that was considered a little shady, he UK economy now enjoys billions in taxes gained from online gambling. In fact, over half the adult population of the UK has a bet or wager of some kind, whether that is at new UK casinos sites or on the various lotteries available.
So, trying something new is not that bad and if you find you are finally ready to make that cross over and purchase your first eReader then you are in for a treat. Today's models are light and handy to put in a bag or pocket, and you can store so many books on a device that is visually appealing.
Probably the most popular e-Reader of 2019 has to be the Kindle Paperwhite and there is a good reason for that. Compared to the basic model the Paperwhite has an adjustable built-in light which makes it easy to read in the dark. With a long battery life and a 6-inch glare-free screen this model is perfect for taking on holiday. The Paperwhite also enjoys an excellent resolution giving you a much crisper reading experience.
The only real downside to the Kindle Paperwhite is its lack of charger when bought new although a regular mobile phone charger did the job so there was no need to buy one.
Next in line is the Kobo Aura H20 mainly because it is waterproof. The latest model also comes with a ton of updates, more waterproof, visually more appealing and lighter in weight, The Kobo Aura H20 also has more font styles as well as more memory, and even with all of this the price remains the same – that's food for thought especially if reading in the bathtub is your thing!
If splashing out on cost is not an issue then perhaps the Kindle Voyage is the e-Reader for you.
Released back in 2014 Amazon sells the Kindle Voyage at a price that is the same as the Kindle white and the basic kindle combined. For that price you get a device that is one of the easiest eReaders to use with just one hand. It might not be the smallest or the lightest but it has a lot of smart functions that will have you fall in love with it.
Built with a pressure-sensitive line and dot on each side of the screen that lets the reader page forward and backwards with a single press of the thumb, the Voyage does away with having to use both hands, and you can set feedback to confirm the turning so there won't be any worry about accidental multiple page flips.
This single-handed operation is perfect for those that like to read on their side in bed or whilst away on a sun lounger as it minimises movements on the lower hand and there is no ned to use the upper hand to turn the page.
Another really great feature is the light sensor it comes equipped with adjusting itself in accordance with the surrounding environment, and after you begin to read the front light with lower the screen brightness automatically saving eye strain.
Not only is the Voyage a smart cookie it also looks good. Sleek and more modern looking the screen has been micro-etched so it stays glare-free even in the brightest sunlight. Complete with its origami leather case this is one classy e-Reader to own.
Markus lives in San Francisco, California and is the video game and audio expert on Good e-Reader! He has a huge interest in new e-readers and tablets, and gaming.