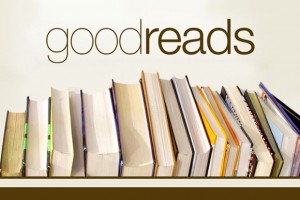 After the recent pivotal blowup of author bullying and harassment on book discovery website Goodreads, an issue that has apparently been ongoing but only within the last month received the global attention it now faces, leadership at the site made a startling announcement last night by finally stepping in and publishing guidelines that have been put into effect to prevent future conflict. The issue now is that reviewers have taken to the Goodreads announcement to voice their complaints over what they feel is censorship, criticizing Goodreads for not allowing them to continue with their negativity aimed at individuals, rather than books.
In an announcement HERE, Director of Customer Care "Kara" makes the announcement that author attacks will no longer be allowed on Goodreads. Users are welcomed and encouraged to continue posting their honest feelings about books, but remarks, shelves, and posts about authors themselves will be deleted. This is welcome news to groups like StopTheGRBullies.com and a host of other authors who emerged during this recent news to share not only their stories of bullying, but also screen shots to back them up.
Now, it's the Goodreads community that is firing back at the website itself, claiming censorship and supporting the justification to target authors whom they believe are deserving of being ridiculed and threatened. The comments below Goodreads' anti-bullying announcement are very telling of the type of behavior that was taking place, most of it aimed at authors.
For the authors' part, Goodreads posted author guidelines earlier this year, warning them of the potential for backlash if authors–who have not all been the proverbial saints, to be sure, but have engaged in ugly diatribe and specifically called out by name reviewers who did not like their books–comment on reviews of their works.
Where authors were threatening a mass account cancellation to protest the bullying, many of the reader users who commented on the announcement are now threatening the same thing. And while much of this might seem like nothing more than petty playground behavior between children who honestly do not have a clear good guy or bad guy, keep in mind that several ebook retailers incorporate the Goodreads' API into their sales pages, effectively posting book reviews that many in the Goodreads community knew to be false, and nothing more than an act of revenge against an author; real-world sales decisions have been made by consumers based on these reviews.
There is no clear answer as to what Goodreads should or should not do with this scenario. Authors have called for stricter guidelines concerning user behavior, and reviewers have rightfully rebutted that the site is for readers, not for authors. Hopefully some sense of common support for both parties can be reached before the site becomes obsolete.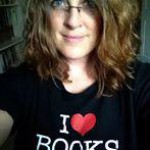 Mercy Pilkington is a Senior Editor for Good e-Reader. She is also the CEO and founder of a hybrid publishing and consulting company.