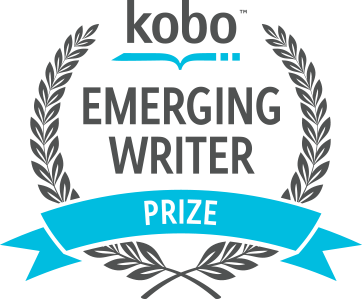 Kobo has just unveiled the shortlist for a new literary initiative that celebrates digital works by Canadian authors. The Emerging Writer Prize was created for debut authors in three categories: Literary Fiction, Genre Fiction, Mystery and Non-Fiction. Each winning author will be awarded a $10,000 CAD cash prize as well as promotional, marketing, and communications support.
More than 140 entries were received from 40 different traditional publishers, as well as from more than 45 self-published authors.
The shortlist, selected by Kobo's team of booksellers and taking into consideration book completion rates, customer ratings and reviews, comprises five books in each genre. The shortlist will now move on to the final selection process, led by top Canadian authors: Charlotte Gray for Non-Fiction, Miriam Toews for Literary Fiction, and Ian Hamilton for Genre Fiction (Mystery), with winners announced on July 7.
Non-Fiction
Know the Night: A Memoir of Survival in the Small Hours by Maria Mutch – Knopf Canada
Irresponsible Government: The Decline of Parliamentary Democracy in Canada by Brent Rathgeber – Dundurn
Crazy Town: The Rob Ford Story by Robyn Doolittle – Penguin Canada
They Left Us Everything: A Memoir by Plum Johnson – Penguin Canada
Laughing All the Way to the Mosque by Zarqa Nawaz – HarperCollins Canada
Literary Fiction
Based on a True Story by Elizabeth Renzetti – House of Anansi Press
Family Business by Renny deGroot – Self-Published
For Today I Am a Boy by Kim Fu – HarperCollins Canada
Fire In The Unnameable Country by Ghalib Islam – Penguin Canada
Circus by Claire Battershill  – McClelland & Stewart
Fiction (Mystery)
A Quiet Kill: A Forsyth and Hay Mystery by Janet Brons – Touchwood Editions
The Monarch: A Thriller by Jack Soren – HarperCollins
Cipher by John Jantunen – ECW Press
A Siege of Bitterns: A Birder Murder Mystery by Steve Burrows – Dundurn
Last of the Independents: Vancouver Noir by Sam Wiebe – Dundurn