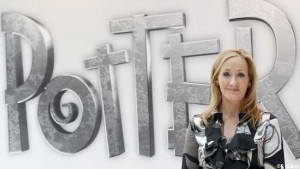 JK Rowling is no stranger to opening herself up and letting her fans see the inner workings of the mind that created the world of Harry Potter. From the publication of her notebook that she kept during the series' writing process to the ill-timed but important announcement that she'd always envisioned Professor Dumbledore as having been homosexual, Rowling has invited her readers to know her characters and story line almost as well as she knows them herself.
Over the weekend, news broke that Rowling has had second thoughts about the way her series ended. In an interesting aside, it was actress Emma Watson (Hermione) who conducted the interview with Rowling, only to be told the the author now thinks Harry and Hermione should have ended up together, rather than Ron and Hermione. The plot as it was published made room for a secondary character, Ron's sister Ginny, who may have become unexpectedly loved by the fans to still play a major role in the outcome of the direct seven books in the series. According to the finished published titles (spoiler alert), Ron and Hermione marry, and Harry and Ginny marry.
In what is possibly one of the most interesting yet not-widely-known facts about the entire book series, the author retained her digital rights when the original contracts were signed back in the 1990s. For this reason, Rowling sells and controls all of the ebooks in the Harry Potter series, despite having a traditional publisher for her print titles. That means that Rowling would be free to publish "alternate ending" editions of her ebooks, if she chose to do so.
While Rowling herself has disparaged fan fiction and has taken legal action against titles that use her characters, Rowling herself could write and publish what would essentially amount to fan fiction of her own work. The characters can be who she envisioned throughout the process, and she can right the romantic wrongs of the original series. Rowling would do well to investigate the options that so many self-published authors have already benefited, namely opting for complete literary control over their work.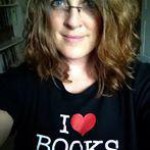 Mercy Pilkington is a Senior Editor for Good e-Reader. She is also the CEO and founder of a hybrid publishing and consulting company.