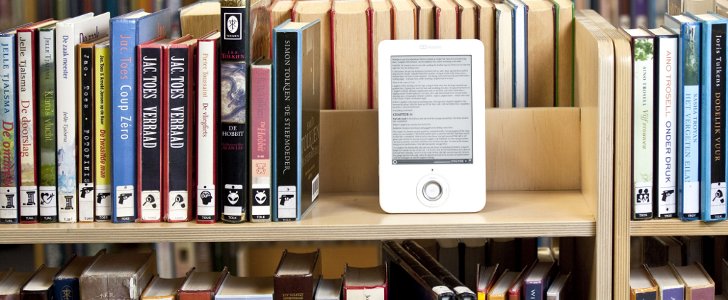 Sony and Kobo signed a landmark agreement today that affects readers in the USA and Canada. Sony has announced that starting this March, any eBooks customers have purchased from the Reader Store, will be transferred to Kobo. Also under the terms of the deal, select smartphones and their entire line of tablets will also see the elimination of the Sony branded store and instead will have the Kobo app loaded on it by default. There are lots of concerns about what this means to self-published authors that opted into Sony via Smashwords and readers wondering what will happen to all of their books.
The Sony Reader store has been operating since 2009 in the USA and Canada. During that time it has expanded into the UK, Germany, Australia and other European markets. The company has continued to lose market share in their key markets from double digit figures to single digit. Late last year, Sony announced that it was abandoning the US market with the commercial release of Sony PRS-T3 e-reader, as they continued to focus on Canada and Europe. The Kobo and Sony agreement was for an indeterminate amount of money, and neither company were forthcoming about the financial proclivities.
What does this deal between the two companies mean for readers? Sony told Good e-Reader exclusively that "With few exceptions, eBooks customers have purchased from Reader Store will transfer to Kobo. Their magazines and newspapers will not; however, they will have access to the most popular fashion, pop culture, health, and sports magazines at Kobo.com. Most of Reader Store's eBook catalog is currently available in the Kobo Store, so the good news is that the majority of customers' eBooks will transfer over. They can re-download all their previously purchased Reader Store eBooks from the Reader Store and store on their Reader or other registered devices. If customers transfer their library to Kobo, they will receive detailed information on which titles did or did not transfer, so they can take the appropriate action."
Last year, Sony released a new kids section on their Reader Store. It had enhanced books done in ePub3. Obviously these and other titles don't exist in the Kobo ecosystem. So what does this mean for exclusive titles that Sony has, that can't be transferred over? Sony has stated "In a few rare cases, eBooks purchased at Reader Store may not be available at Kobo. In this case it is recommended that customers download a copy of these titles from Reader Store before April 30, 2014."
It is important to note, that this business arrangement between Sony and Kobo is only applicable to North America. Sony wanted to make clear that their European Reader Store and other markets will continue to operate as normal for the near future.
Self-published authors using the Smashwords distribution platform have regularly opted into having their eBooks put up for sale via the Sony Reader Store. What does the transition mean for authors now that the books have moved to Kobo? Smashwords CEO Mark Coker told Good e-Reader exclusively that "The actual epub files Smashwords delivered to Sony will not transfer, but the digital identifiers will, and these identifiers (ISBNs and possibly other metadata) will allow Kobo to provide access for Sony customers in their Kobo libraries. If Kobo doesn't have the book, then the book will not transfer. I'd encourage all authors to download all their books from Sony to their Sony Reader in addition to migrating their library to Kobo."
Mark went on to elaborate that "The merchandising listings of Smashwords books distributed to Sony (but not distributed to Kobo) will not transfer. This means if a Smashwords author is opted in to Sony, but not opted in to Kobo, they will remain opted out of Kobo for sales and merchandising purposes. We and Kobo have been coordinating behind the scenes in advance of this announcement to identify Smashwords/Sony books that aren't available at Kobo. We'll continue to coordinate closely so we can work with authors to mitigate any inconvenience for Sony customers. Authors can assist by making sure all Smashwords."
Mark from Smashwords wrote a very compelling post on the official company blog today, that mainly outlined his thoughts on how the deal went down and the primary effects on self-published authors. Now that he has had time to reflect on it, I asked him if he had any further thoughts, based on conversations on authors. He wrapped up by saying "My general thought is that it's sad it came to this. We want all our retailers to succeed. The more bookstores in the world the better. Every ebook reader and author owes Sony a debt of gratitude for the important catalyzing role they played in helping to launch a viable ebook market here in the US. I know there will always be those who are quick to criticize Sony for this or that, but I'd view such criticism as unfair."
"After working with the folks at Sony for the last five years, I really appreciate all the hard work they put into their store, and all the hard work to support our authors. Behind their company are a group of passionate people who love books. I'm also immensely thankful for the support they showed Smashwords and the indie community early on. They were the second major retailer to start carrying our books in 2009. They were ahead of their time in that regard."