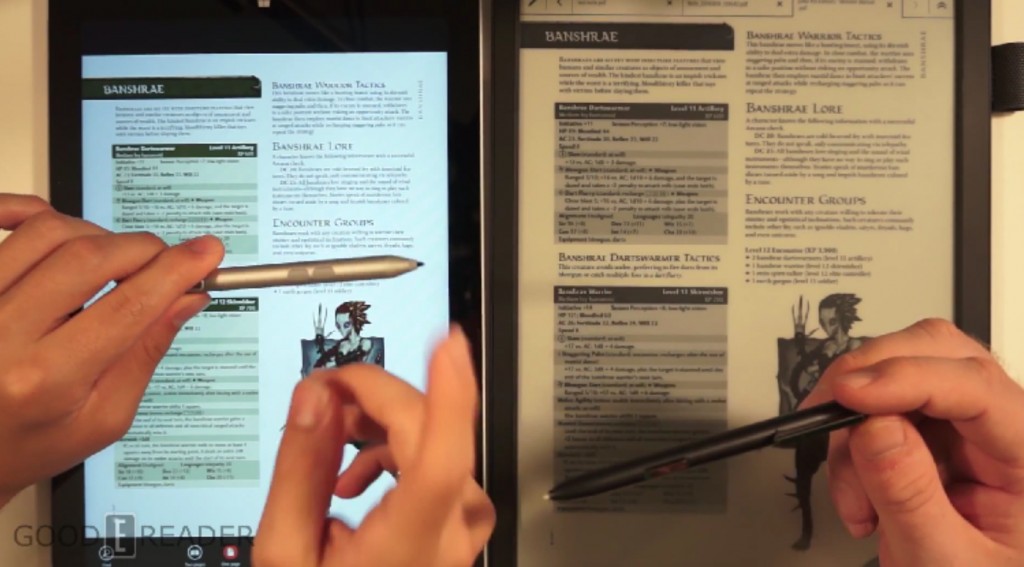 Consumers and business customers often find themselves relying on PDF files in order to view and edit documents. We live in a world of Kindle Books, Nook Books and proprietary formats, but PDF's have been the longest lived format in the digital space. Sony made the Digital Paper (DPT-S1) with the sole intention of reading and editing PDF files, while Microsoft baked the functionality into Onenote and Microsoft Reader. Today, we look at the core PDF viewing and editing experience on these two devices.
These devices have a fair amount in common, such as screen size and cost. When it comes down to it, the Surface is reliant on 3rd party apps to get the job done, and this tablet was not designed just to view or edit documents. Instead, it is a multipurpose gadget, fully capable of being your replacement PC. You will find your battery life being drained the more programs you install and the number of background processes that are running.
The Sony Digital Paper is using e-Ink Mobius, which does not draw power if you have a static image on the screen, which you are not interacting with. This gives you a solid month or TWO of battery life, which will certainly not make you a wallhugger.
The video below documents the different ways these two devices get the job done in viewing and editing PDF files. We show you the pressure sensitive pen with the Surface and the Stylus with the Sony. Onenote, Adobe Acrobat X and Microsoft Reader are the three programs on the Surface we pit head to head against the DPT-S1