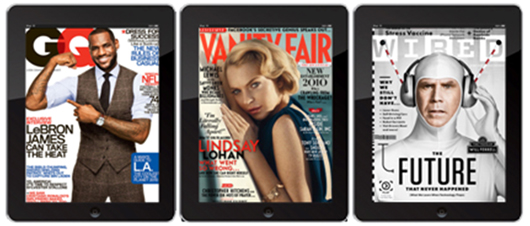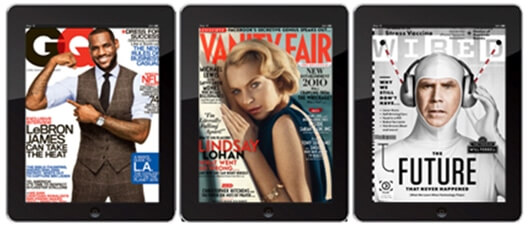 A report from Adobe, the State of Mobile Benchmark, demonstrated some interesting information about how consumers are utilizing mobile devices for magazine reading and subscriptions. The information specifically relates to readership of magazines produced using the Adobe Digital Publishing Suite, but the news gives insight into how the market as a whole is consuming magazines.
The data shows that the number of people reading on tablet computers is up nearly 200% during the last seven months, and digital magazine growth has increased from 300,000 issues per week to close to 2 million downloads per week. Some of the important information from this report is aimed at the publishers, as Adobe found that interactive ads in digital magazines stand to have a tremendous impact on consumer spending. While interactive ads are twice as likely to influence consumers as static magazine ads, ad revenue at one point increased by 200%.
"What is the big take away?" asks Adobe in its post about this news. "Consumers are buying digital magazines at an ever-increasing pace. We're at the point where digital magazines are moving from early adopters to the mainstream, print-reading audience and they have the potential to deliver a massive amount of ad dollars. People who consume digital magazines are proving to be very high value customers given their propensity to pay for content."
While digital magazines–either as stand-alone issues or subscriptions–were once for the forward thinking consumers, they're becoming so much a part of the digital publishing landscape that publishers are able to recognize their viability as a necessary marketing tool. As tablets drop in price and tablet ownership becomes more widespread, digital magazine consumption can only be expected to increase.
Mercy Pilkington is a Senior Editor for Good e-Reader. She is also the CEO and founder of a hybrid publishing and consulting company.