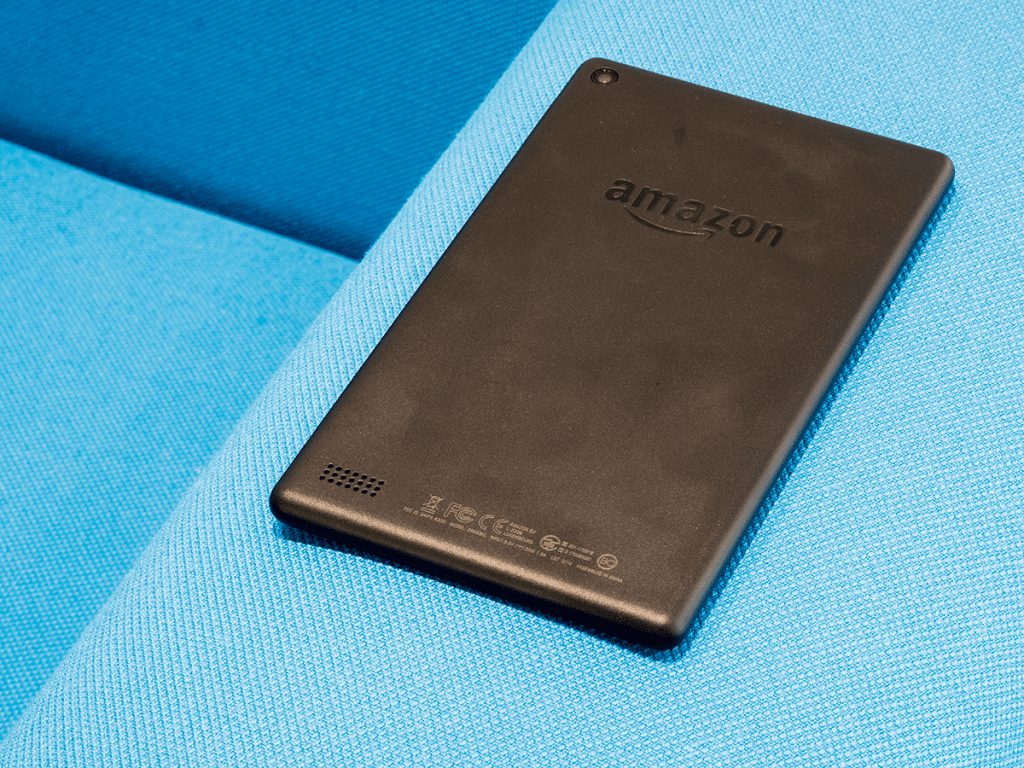 Amazon just released the new Fire 7 with Alexa a few months ago and the main selling point is that it only costs $49. This device is perfect for listening to audiobooks or reading an e-book, but feels a bit woeful with digital magazines and newspapers.
The Fire 7 comes in two variants, a 8GB model for $49 and a 16GB version for $69. It features a seven inch touchscreen display with a resolution of 1024×600 and 171 PPI. The low resolution makes the pixels big and blocky, which are particularly bad for rendering smooth-looking text and also not great for images. Underneath the hood is a 1.3 GHz quad-core CPU processor and 1GB of RAM.
If you want to use the Fire 7 as a tablet for predominantly reading your Kindle books, that text rendering isn't ideal and makes the experience fatiguing. One of the largest drawbacks is the entire magazine experience, which is a big deal for Amazon's new Prime Reading selling point. Not only is the resolution an issue in terms of clarity, but the aspect ratio means when zoomed all the way out on a page, you often have a big black bar at the bottom of the screen. Using pinch-to-zoom to get a closer look at the page then ends up with a rather blurry experience due to that low resolution.
The volume buttons, power button, and headphone jack are on the top of the tablet, along with a microSD port for charging and syncing. There's a single, tinny mono speaker on the back. On the side, a port covers the microSD card slot. The whole thing isn't technically ruggedized or waterproof, but it feels more sturdy than a lot of other tablets out there, and the tough plastic housing will save it from drops. It also comes in a few different colors; black, blue, red, or yellow.
The crown jewel of the new Fire 7 is Alexa. US residents have had this feature for awhile in their tablets, but this is the first time it has been available in the United Kingdom. This is the same voice assistant that is found in the company's Fire TV and Echo smart speaker devices, and has access to the same information.
Hold the home button and Alexa listens to your commands and questions, geared up to launch apps and optimised around entertainment. Alexa's responses are more like those found on the Fire TV with interactive cards displayed while it talks through the answer to your questions. Ask for the weather and get a card displaying current conditions and the weather for the week you can scroll through. You can search for media simply by asking Alexa too. Amazon Music cards display playback controls and asking for a particular show takes you to the listing in Amazon video. You can also search for audiobooks and Kindle books, try searching for Ernest Hemingway and it will bring up all of the results, ditto with apps, such as Royal Vegas casino. Searches for content within third-party apps such as Netflix go unanswered, unlike the Fire TV, but almost everything else works fine.
Another notable addition to the Fire 7 – although much less interesting – is dual-band Wi-Fi. This enables the tablet to connect to both the 2.4Ghz and 5GHz Wi-Fi bands, which increases your connectivity options. Indeed, with 5GHz now supported, internet browsing speeds can be much quicker than with the 2015 model.
Wrap Up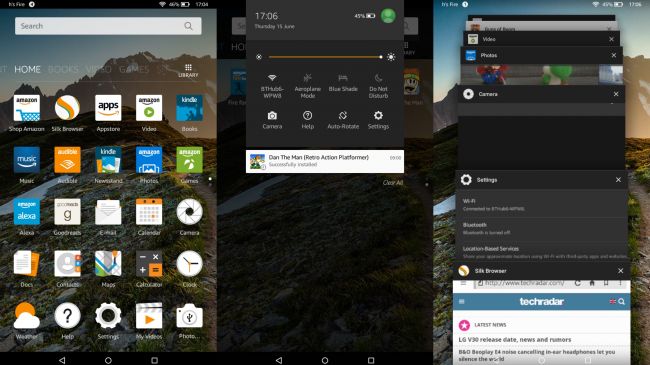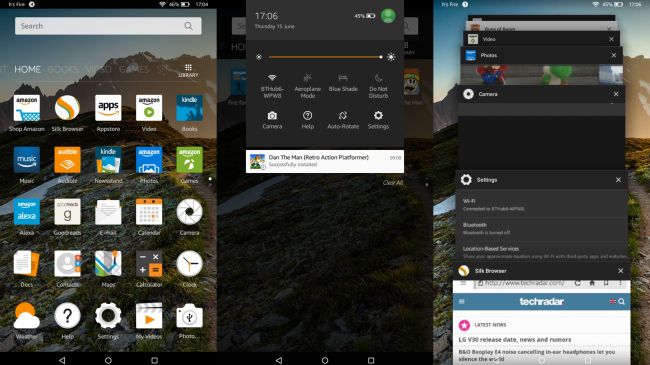 Over the years Amazon has slowly refined their tablet OS and gravitated away from the carousel and embraced a standard Android UI. This makes it easier for people who have used Android before, to feel right at home.
I would only recommend this tablet if you are heavily invested in the Amazon ecosystem or have a Prime membership. The Fire 7 with Alexa is not a great entry point to all things Amazon, I would recommend using their Prime Video app on an iPad or Android tablet with better resolution and specs. This thing is just too jittery and laggy to really use as a primary device.
Michael Kozlowski is the Editor in Chief of Good e-Reader. He has been writing about audiobooks and e-readers for the past ten years. His articles have been picked up by major and local news sources and websites such as the CBC, CNET, Engadget, Huffington Post and the New York Times.