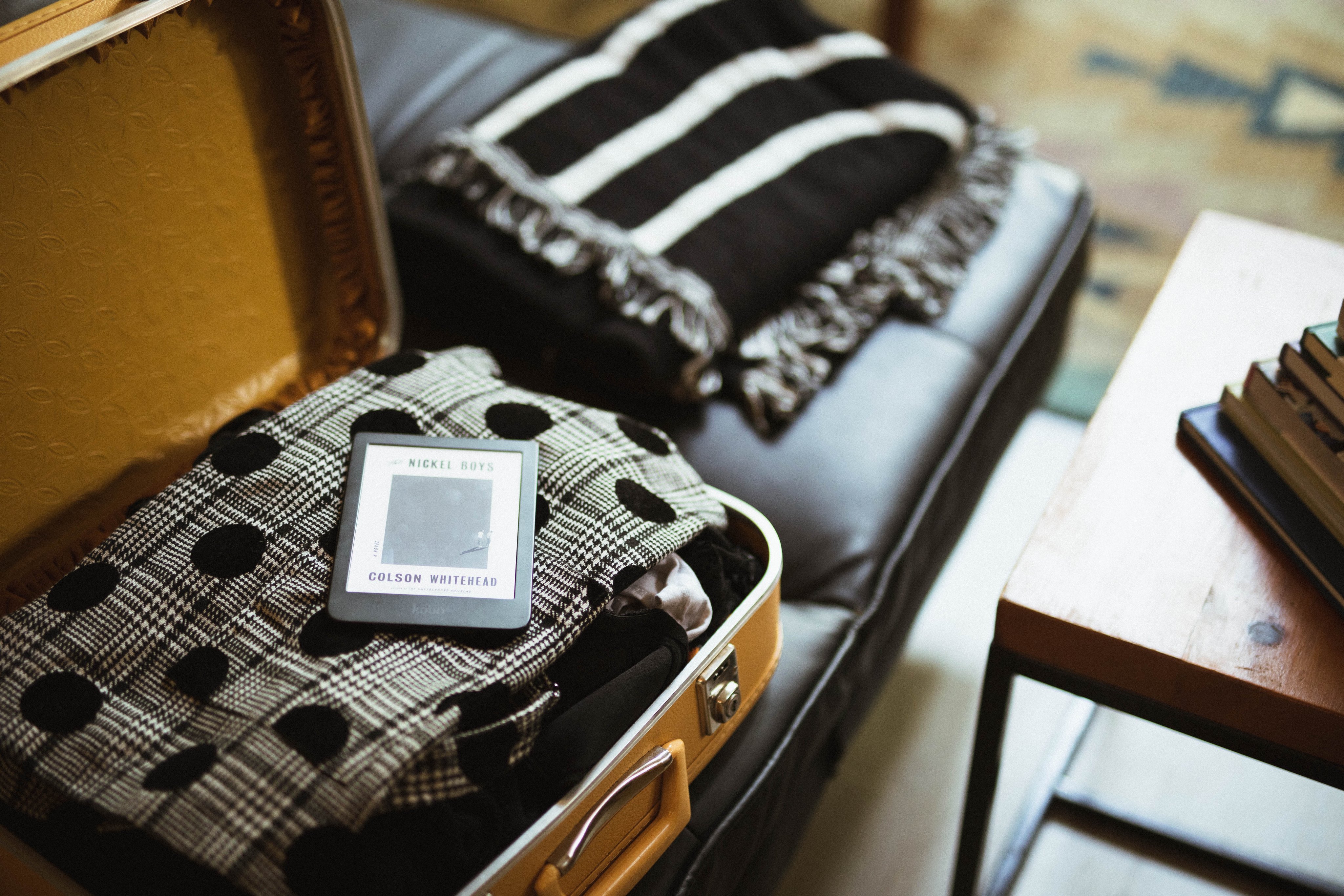 E-readers are most of the time a great help for students since they can fit all their courses in one and not have to carry around huge books all day. However, since we've all been there, we know that college isn't exactly the most financially-viable period in life. Luckily, there are a lot of budget-friendly e-readers out there that deliver more than decent results.
To help you save some time while researching the best budget e-readers out there, we've put our experts at work and made a list with the top accessible ebook readers with various functions that should meet the needs of every student or person in search for a good reading gadget. So, no matter if you want to read articles on the best online casino features, architecture or tech, you'll need one of these e-readers.
Some of you that had an e-reader before could have seen this one coming. No matter how you put it and how hard you'll search, there's nothing out there beating Amazon's Kindle with its 6-inch glare-free touchscreen boasting a 300 ppi resolution and five different lighting modes. Besides being accessible and offering you 8GB of memory to stock all your courses, magazines and other reading materials, it is also perfectly waterproof. This means you can easily take it with you on a lazy day beside the pool and not worry about splashes or even dropping it in water.
The built-in bluetooth alongside the Audible support makes it ideal for a connection with a pair of speakers for those times when your eyes just want to take a break. Supporting TXT, DOCX, PDF, JPG, GIF and other formats, you can count on the Kindle to be there for you over a week with just one charge.
Barnes & Noble Nook Aluminium E-book Reader
Even though the whole aluminium body trick makes this e-reader look like a premium model, it's still easy on your pocket while delivering some awesome features. Of course, when talking about cheap e-readers you can't expect to get colors on the display, however, the 300 ppi with anti-glare functionality makes each page look as close as physical paper. Furthermore, the Glo-light technology makes reading very comfortable even in broad daylight.
The screen is protected by a scratch-resistant and fingerprint-proof surface everything is perfectly sealed to make the e-reader waterproof as well. Make sure not to put it in water, though, as waterproof in this case only means it will not suffer any damage if water is dropped on it, however, the charging port is still exposed. It also comes equipped with a USB 3.0 card reader on it so you can transfer books and other texts in the blink of an eye.
Kobo Light and Compact
If you're not that interested in the looks of an e-reader but you're mainly focused on memory and storage space, the Kobo model is probably the best fit for you. It comes with a 6-inch E Ink screen that allows you to adjust the size and style of the font for any document supported. Even though the resolution E Ink displays offer is lower than the 300 ppi in our previous two examples, you'll still have an excellent time reading all your favorite titles as the differences are not considerable. And when you'll hear about the 1TB of memory offered by this e-reader, you won't be able to concentrate on anything else.
As if 1TB wasn't enough, it also supports a 32GB micro SD that is ideal if you want to quickly transfer titles from your computer or directly from another Kobo e-book reader. When you buy it, it comes loaded with 100 classic titles so you can start reading right away until you get the opportunity to upload your favorite books. Wi-Fi and Bluetooth connectivity give you plenty of versatility and the Boko e-book store contains all the titles you can possibly need. The grip on the e-reader is also great thanks to the high-quality materials and diamond texture on the back and you can go up to 10,000 pages before thinking about recharging it.
Markus lives in San Francisco, California and is the video game and audio expert on Good e-Reader! He has a huge interest in new e-readers and tablets, and gaming.