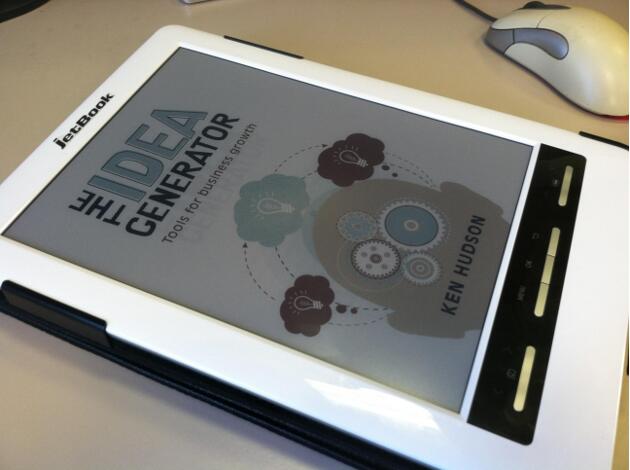 Ectaco has been releasing the Jetbook line of e-Readers since 2008 and has been developing language assistant devices for the military for the last 15 years. The company has never gained mass market traction with their devices, as they cannot compete with price alone against the juggernauts of the industry like Amazon and Kobo. Ectaco is facing some backlash as they have been caught creating fake profiles and building up hype about their products in popular e-Reader communities.
Popular community MobileRead has looked into the past five years of pro-Ectaco reviews and most of them stem from the companies official IP address. It seems a number of users were posting very favorable reviews and even making Youtube videos, posing as average customers. This is just one specific example, they have also been patrolling our website and others in an effort to sell more units.
Today, MobileRead issued the following statement "We're a bit heavy-hearted to report the news, but recently it was discovered by one of our vigilant members that someone, or several people, employed by, or affiliated with, Ectaco used sock puppets in our forums. Posing as regular consumers, these sock puppets were used to create phony grassroots support for Ectaco products, specifically for the Jetbook device. Not just recently, but for several years. We pride ourselves on being an open and welcoming community. Everyone is invited to join the discussions, whether in an official capacity or otherwise. Full disclosure is not a requirement, as long as you don't attempt to distort the views in our forums, either by pretending to be a delighted customer of your own brand, or by pretending to be a disgruntled user of a competing product."
You can follow specific examples by checking out Kris777′s Posts and LuBiBs Posts, as an example of how not to promote your own company, by posing as legitimate customers.

Michael Kozlowski has been writing about audiobooks and e-readers for the past twelve years. His articles have been picked up by major and local news sources and websites such as the CBC, CNET, Engadget, Huffington Post and the New York Times. He Lives in Vancouver, British Columbia, Canada.