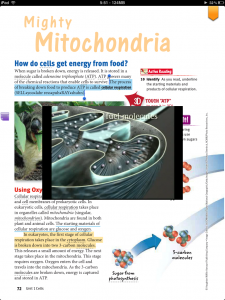 While digital textbooks abound throughout the country at the college level and new companies spring up almost monthly to provide digital-editions for the thousands of titles in use in US higher education, one of the markets that has been slow to adopt digital textbooks–at great expense to already cash-strapped school systems–is the K through 12 public school arena. Due to constraints on textbook adoption, concerns about device compatibility, and questions as to where the funding for mobile devices will come from, public schools have been slower on the ebook uptake than colleges.
Educational software company Kno has been working to bring more and more digital options to public schools, both for teachers and for student purchase. At the onset, Kno's publishing model allowed parents to purchase inexpensive digital copies of their children's textbooks, in order to maintain a personal-use library for homework and study. Now, Kno has grown into a fully-integrated classroom-capable digital provider, offering almost limitless publisher titles and even an interactive learning dashboard to encourage student outcomes.
Today, Kno announced its partnership with one of the most widely recognized names in educational publishing, Houghton Mifflin Harcourt. While still making the Kno Me analytics available, the content will include features to optimize student learning while still helping to ensuring that they spend as much time within the digital text as possible in an on-task way.
"As one of the world's leading learning companies, our goal is to provide students and teachers with quality, interactive content wherever and whenever they learn, and no matter which device they use," said Tim Cannon, Executive Vice President of Alliances and Services for HMH, in a press release. "By extending our current parent-focused partnership with Kno into the institutional market, schools and districts will now have access to trusted HMH core curriculum, enhanced by Kno's unique interactive and social features."
As school systems around the country prepare to meet the demands of not only the newly adopted Common Core standards but also the guidelines for instruction based on the 21st Century Classroom model, students and educators need to be hyperaware of the benefits to incorporating technology literacy into every field of study. Digital textbooks are perhaps the most basic level of ensuring some measure of technology instruction into every learning outcome.
"The combination of HMH's world-class content and Kno's interactive learning technology provides educators and students with a rich multimedia experience that ignites curiosity and improves learning outcomes," continued Mark Williams, Vice President of Sales, Kno Inc. "This partnership is an industry first and will allow schools to easily transition to digital using trusted K-12 core curriculum content."
Mercy Pilkington is a Senior Editor for Good e-Reader. She is also the CEO and founder of a hybrid publishing and consulting company.