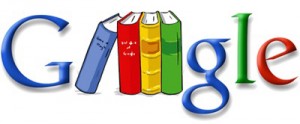 In a victory that saved Google an estimated $3 billion, the 2nd U.S. Circuit Court of Appeals in New York ruled that the potentially hundreds of thousands of authors whose goal was to be able to sue Google under class action status as one entity  would not be able to do so. The panel ruled that a previous decision handed down by Judge Denny Chin was invalid, as he did not take into account the "fair use" status of Google's efforts in displaying authors' work.
Google began a digital library project in 2004 that it claims is aimed at preserving books, both historical, rare books and everyday out-of-print titles. The lawsuit, brought originally brought in 2005 by the Authors Guild, would have cost Google an estimated $750 per title that it had scanned, with well over 20 million titles at that time already established in Google's digital library.
Attorneys for Google explained that the decision by the panel of judges not to allow the authors to file a class-action lawsuit–which would instead require each author to file a case against Google separately, if they bother to do so–is a legal victory and that they are obviously pleased with the outcome.
According to the judges' ruling, "Putting aside the merits of Google's claim that plaintiffs are not representative of the certified class — an argument which, in our view, may carry some force — we believe that the resolution of Google's fair use defense in the first instance will necessarily inform and perhaps moot our analysis of many class certification issues."
A spokesman for the Authors Guild, which is just one organization representing authors who was hoping to be able to take this matter to court under class-action, said that the organization still plans to mount a legal fight of the fair use status that the judges' ruling hinged upon. Google originally attempted a hefty settlement in 2011, which Judge Chin threw out due to copyright and antitrust concerns, stating the settlement would have been akin to handing Google a book digitization monopoly. The case now returns to Judge Chin to review the fair use issue.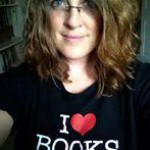 Mercy Pilkington is a Senior Editor for Good e-Reader. She is also the CEO and founder of a hybrid publishing and consulting company.