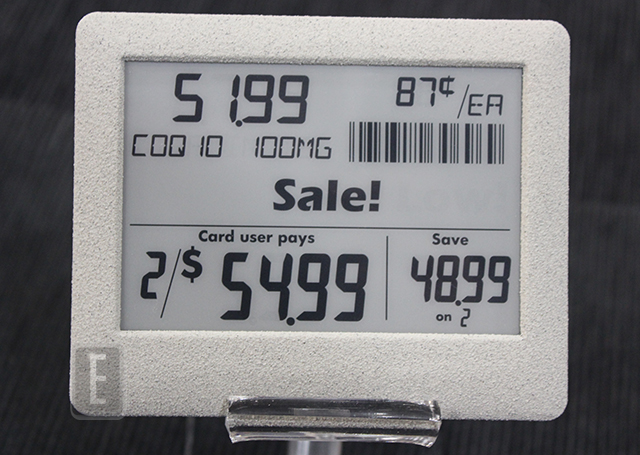 Sid Display Week is happening right now in Vancouver, BC. This conference mainly showcases the latest screen technology for smartphones, televisions, advertising, and, of course, e-readers. We talked to some of the leading companies today and got their outlook on how the current e-reader landscape is shaping up and where the industry might go later this year and into 2014.
The e-reader industry is not as alluring as it once was. Over 24 million e-readers will be shipped this year, according to E Ink and Freescale Semi-Conductors. The competition and radical price-drops in this sector are benefiting customers with low-prices of some really quality stuff, but it's dissuading many companies from entering in or getting out.
Neonode, Mirasol, Plastic Logic, Pixel Qi, Bridgestone, and many other companies have entered the competitive landscape of e-readers over the course of the last few years. Almost all of them have abandoned making devices and either got out completely or turned to licensing their technology to other companies. Bridgestone and Plastic Logic got out of making devices and abandoned the sector altogether. Pixel Qi turned to licensing its plastic display screens to government, military, and private businesses. Even the head boss Mary Lou Jepsen jumped ship and is now working for Google as the Head of the Display Division. Qualcomm decided against participating in the e-reader space and instead is working on smartphones and wearable technology. Neonode has something cooking in its RND labs and announced a new IR display screen, but details are minimal.
E Ink, the e-paper found in almost all of the current generation e-readers on the market, is optimistic. Most companies that make readers based on their technology will continue to do so for the next few years. Amazon, Barnes and Noble, Kobo, Sony, Pocketbook, Ectaco, and Bookeen remained committed to the spirit of digital reading devices.
So how will e-readers change in the next few years? Freescale thinks that many companies will begin to shift towards its i.MX6 Solo processors. The chip has 256 KB of L2 Cache and compatible with 32 bit DDR3 memory chips. It will provide e-readers with faster page turns and a better experience than the current crop of i.MX5 processors that are getting a little bit long in the tooth. We will also continue to see larger screens come down the pipe, as evident in the new Sony 13.3 inch e-reader. It is geared towards academics and PDF enthusiasts. E Ink verified with us that the new flexible display panel can be tailored towards any size, it depends on the cut. So we may see a resurgence in 9.7 inch e-readers that have the weight reduced significantly.
Onyx Boox, Qualcomm, Yota, and E Ink think that secondary e-paper screens are the way the industry is moving right now. Google Glasses is the poster child for wearable technology and the internet is rife with Apple iWatch rumors. The truth is, e-paper watches have been around since the Pebble captured the Kickstater imagination by offering a pseudo e-paper experience and pairing it with your smartphone. Onyx, Yota, and Mirasol all think that secondary displays on the back of your phone is the way to go. E Ink formed a relationship with Japan based Seiko a few years ago. They have been pumping out e-paper watches for awhile, and the technology is fairly refined.
It will be interesting to see if the broad non-urban type of customer would adopt a secondary display on their phone. Potential uses include Maps, Google Now, Text Messages, and other features. There is an air of uncertainty at SID on the customers, but vendors are expressing a ton of interest.
There is one major trend this year at SID in relation to e-paper: advertising. We talked to many small companies involved in digital signage, and they are all marketing e-paper price tags, screens merged together for retail signs, freezer tags, and grocery store fare. E Ink announced two major new technologies at SID, and focused on this emerging sector. I think the company is realizing it can't have all of its eggs in one basket and is branching away from its bread and butter market. Many small companies have told us that grocery stores and retail are responding in a big way. The tech is still too expensive to replace paper in the short term and only the majors can afford it. Still, there is something alluring at being able to update billboards and price tags on the fly. There is strong WIFI integration with this technology, so you can change the price without having to replace them manually. If it was raining outside, you could set a dynamic program to reduce the prices on umbrellas. Lord knows we need them in Vancouver.
To sum it all up, e-readers will remain relevant for the next two years. They will become faster and more responsive. There will also be more choice in the different sizes of screens available, as many vendors are starting to deviate from the six inch standard. You will start to see more e-paper in the retail and produce environment, and secondary display screens will start to emerge.
[cincopa AoIAtJ7aUvgj]

Michael Kozlowski is the Editor in Chief of Good e-Reader. He has been writing about audiobooks and e-readers for the past ten years. His articles have been picked up by major and local news sources and websites such as the CBC, CNET, Engadget, Huffington Post and the New York Times.