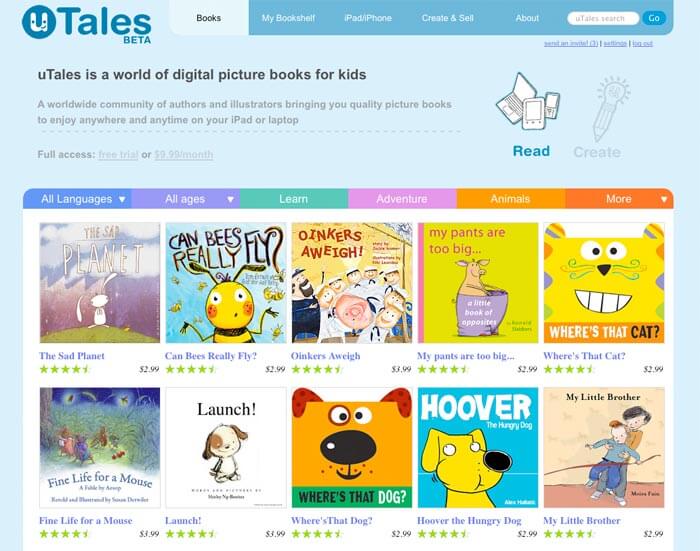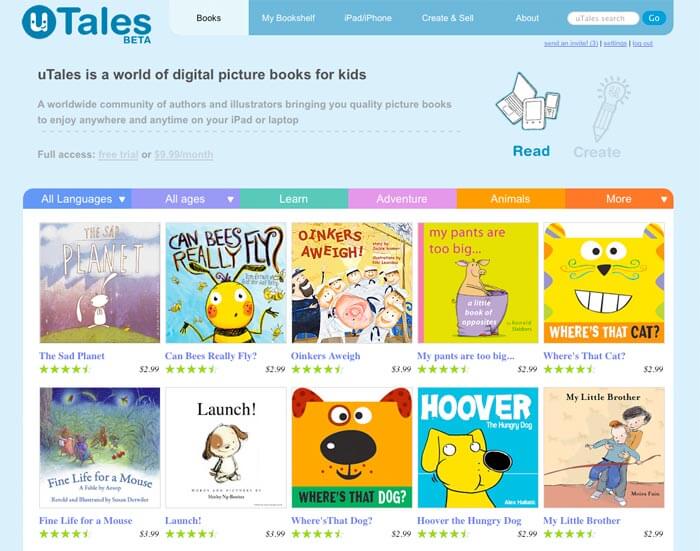 Arguably the hottest demographic of reading consumers in digital publishing is the young readers of interactive storybook readers. GoodEReader.com has covered a large number of companies like iStoryTime that focus on fully-interactive illustrated and narrated book apps for children. These apps are the top-of-the-line reading option when it comes to juvenile content, incorporating features like optional voice-over narration with word highlighting for enhanced learning, touch activated word recognition, and bonus content like coloring books operated by tiny fingers. Combine all of the bells and whistles with parent-friendly pricing—a typical children's book app will run in the neighborhood of $2.99—and it's no wonder that children's digital publishing is breaking news.
Now, a company called uTales is taking everything that is great about children's digital content and bringing it to the world of nearly self-publishing, with a little bit of editorial and reader control thrown in. Besides offering a subscription-based model to ensure new content is available without hunting through app stores, uTales has nearly 1,000 authors and illustrators that the company calls uTalers submitting content to be reviewed by an editor panel and voted on by readers.
Paul Biba at TeleRead.com posted this from uTales creator Nils von Heijne:
"uTales is the first-ever community-driven and subscription-based platform for quality digital picture books. We're changing the way picture books are created, bought and read.
Our aim is simply to build something good; good for talented storytellers, good for parents, and good for kids. uTales is a new way to enjoy modern picture books, and in doing so also making the world a little better for kids, one story at a time."
However children's content is conceived and discovered by readers, one thing is certain. There is no shortage of material, just as there is no shortage of digital native readers vying for dynamic content on e-reading devices.
Welcome to uTales from uTales on Vimeo.
Mercy Pilkington is a Senior Editor for Good e-Reader. She is also the CEO and founder of a hybrid publishing and consulting company.