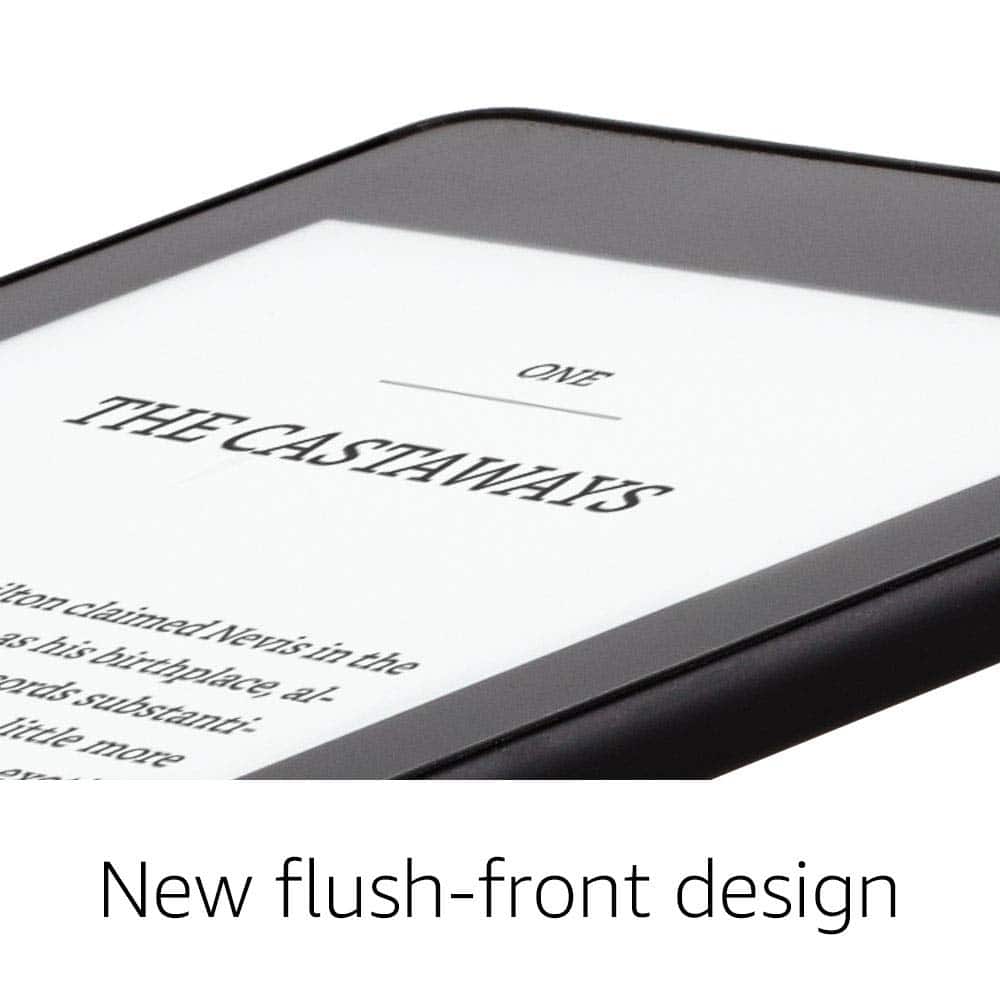 With Father's Day fast approaching in the UK there has never been a better time to snap up a fantastic ereader – and even before Amazon Prime Day 2019 takes place the online retailer has drastically dropped prices on both the All-new Kindles and the wonderful Kindle Paperwhite – both devices are getting double digit discounts so even if you are not buying for Father's Day it would make good sense to treat yourself or put one away for a gift.
The All-new Kindle is now selling for £59.99 on Amazon – £10 off giving you a great saving – The device boasts 167 ppi glare-free panel and has adjustable front lights for comfortable reading in all lights. This great device also has an incredible battery which lasts for weeks on just one single charge making it superb to take on holiday.
The Kindle Paperwhite has an even better saving of £20 and it now costs £99.99 on the Amazon store – that's a massive 17% price cut and with 8GB of internal storage that is able to store all of the books, papers and magazine you could possibly want plus its Bluetooth connectivity allows it to be used with wireless headphones too this waterproof device is another brilliant Kindle to pack into your suitcase.
There really couldn't be a better time to pick up one of the best ereaders out there and if you have not already been converted then it should come as no surprise that they are loved by many who use them every day, and there are so many to choose from that it definitely is a buyers' market
. Being able to hold hundreds of books in your hand on a device that is both light and portable is simply too tempting – now if they could make one that smelled like a new paper book then no one would have a problem converting.
Buying an ereader is as personal as choosing your smartphone or the apps that go onto it, when it comes down to it, it really isn't whether or not to get an ereader but more which ereader to get!
It's strange to think that we are talking about ereaders as if they have been with us for years and years when in fact it was only in 2004 that the Sony Librie (the precursor to the Sony Reader was the very first ereader to use electronic paper – and now they are as commonplace as our smartphones.
We are certainly living in an electronic age one where technology has advanced so far that we can access just about anything at the touch of a fingertip – we shop and buy goods and services – we book restaurants complete banking, listen to music, watch films and even play at an online UK casino or two – something that many people are enjoying nowadays since the internet is more widely available and reliable.
Ereaders are an enjoyable part of the technological advancement and in a world where convenience is the name of the game, they are a welcomed one too.

Markus lives in San Francisco, California and is the video game and audio expert on Good e-Reader! He has a huge interest in new e-readers and tablets, and gaming.