Description
E-paper display three color small size three in one packet on SALE
Model Name:GDEH0154Z90 GDEY0213Z98 GDEH029Z13
NOTE: price includes 3pcs Different ePapers and 3pcs FPC connectors

Three pieces wonderful E-paper display (raw display, you have to prepare adaptor and mother board to drive) very ideal for ESL tag, NFC tag, key holder and nameplate.
Advantages of E-paper Display
Paper-like readability.
Sunlight and non-uniform light visibility.
High reflectivity, high contrast & resolution.
Viewing angle ~180 degree.
Highly flexible.
Ultra Low Power Consumption.
Long-term Bi-stable Image content preserved without power.
Prolonged battery life.
Since E-paper display is a new thing to many people they may ask what exactly it can be used for.
Here are just some cases but we super-look forward to seeing YOU to excel and develop this tiny gadet beyond our imagination.

◇ Logistics
◇ Reusable Transit Item
◇ Station Terminal
◇ Smart Card
◇ Smart Identity Tag
◇ Seat Number Tab
◇ Smart Luggage Tag
◇ Smart Coffee Cup
◇ Smart Home Application
◇ Identification & Access
◇ Display the Latest Weather Forecast
◇ Display Your Own Twitter Feed
◇ E-paper room booking system
◇ Bitcoin price ticker
◇ Other IoT (Internet of Things) Devices
◇ 1D/2D Barcode Electronic Shelf Label
******A long list still waiting for your extraordinary creation******
FLEXIBLE PURCHASE OPTION
*If you want to add DESPI-C02 individually into your CART, PLEASE CLICK THE PICTURE BELOW: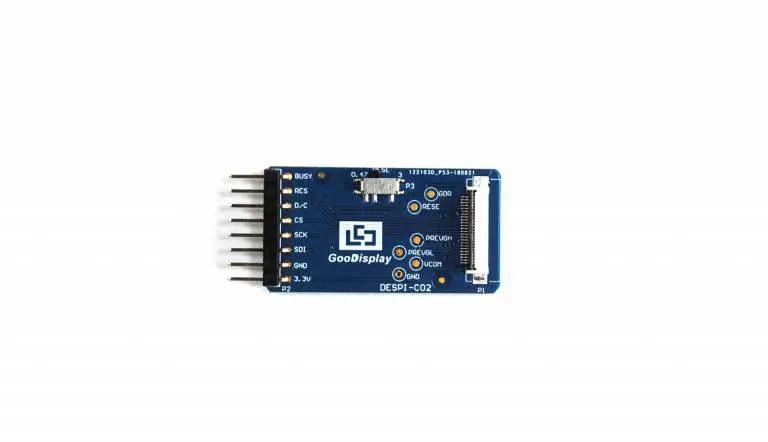 *If you want to add DESPI-C03(This can support your Raspberry ) individually into your CART, PLEASE CLICK THE PICTURE BELOW: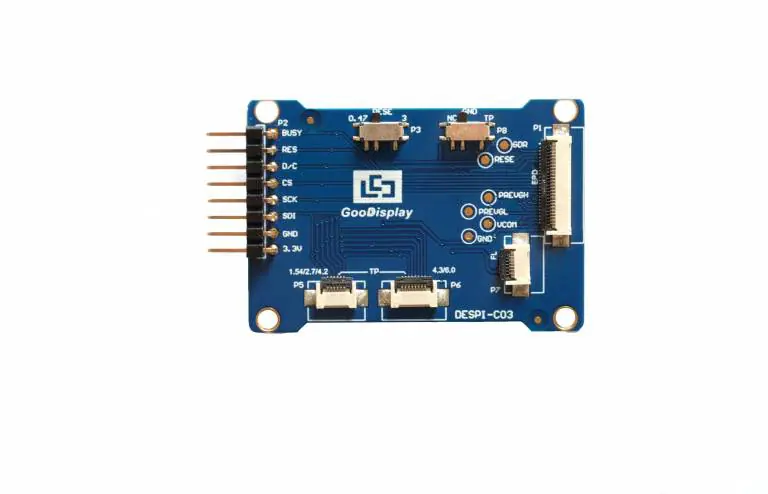 SELECTION GUIDE
PLEASE FEEL FREE TO ASK US ANY QUESTIONS, JUST LEAVING A MESSAGE OR SENDING US AN EMAIL :freddie@good-display.com
Goodisplay is always here for you!