Description
4.2 inch eink ePaper display with 400×300 resolution, four grayscale, SPI interface. Due to the bi-stable, the image once updated can stay on the display even when power is completely disconnected. The image is also high contrast and readable under sun just like printed paper. It is a perfect match for appliances like e-shelf label, smart tag, smart home application, industrial instrument and other related products.
NOTE: PRICE INCLUDE E-APEPR DISPLAY, 24PIN FPC CONNECTOR AND HAT DESPI-C02 EACH ONE PCS.
For this 4.2-inch e-ink screen, we can provide OTP code customization service to shorten the full screen refresh time to only 2S! If you need, please feel free to contact us!
Since E-paper display is a new thing to many people they may ask what exactly it can be used for.
Here are just some cases but we super-look forward to seeing YOU to excel and develop this tiny gadet beyond our imagination.

◇ Logistics
◇ Reusable Transit Item
◇ Station Terminal
◇ Smart Card
◇ Smart Identity Tag
◇ Seat Number Tab
◇ Smart Luggage Tag
◇ Smart Coffee Cup
◇ Smart Home Application
◇ Identification & Access
◇ Display the Latest Weather Forecast
◇ Display Your Own Twitter Feed
◇ E-paper room booking system
◇ Bitcoin price ticker
◇ Other IoT (Internet of Things) Devices
◇ 1D/2D Barcode Electronic Shelf Label
******A long list still waiting for your extraordinary creation******
FLEXIBLE PURCHASE OPTION
*If you want to purchase the display panel with a DESPI-C03 adaptor board, CLICK THE PICTURE BELOW: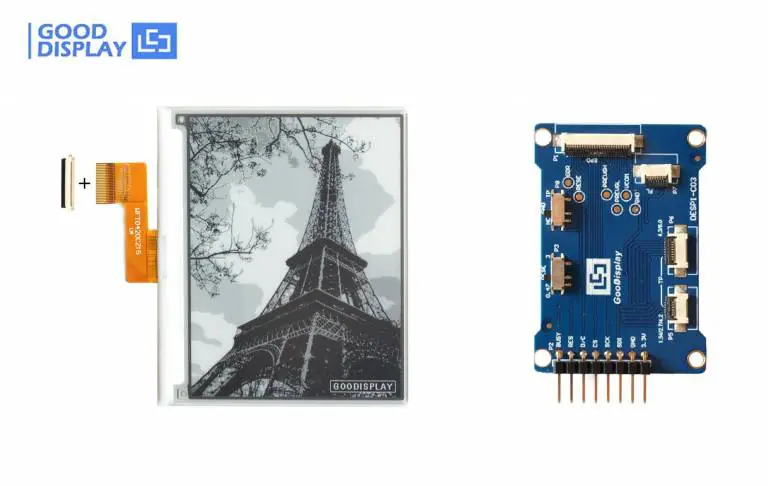 *If you want to add DESPI-C02 individually into your CART, PLEASE CLICK THE PICTURE BELOW: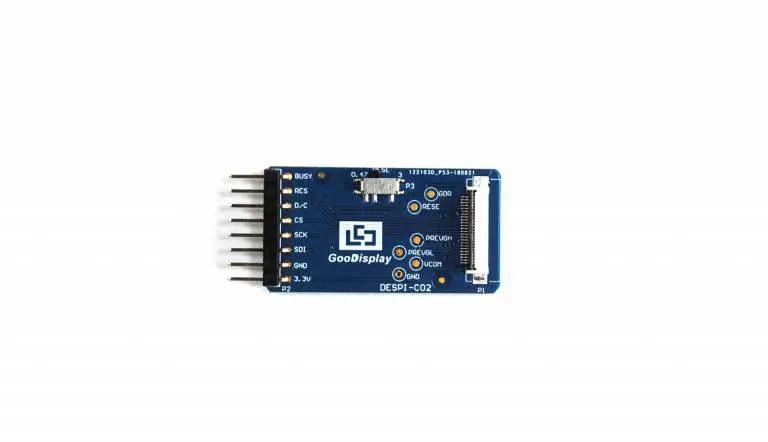 *If you want to add DESPI-C03 individually into your CART, PLEASE CLICK THE PICTURE BELOW: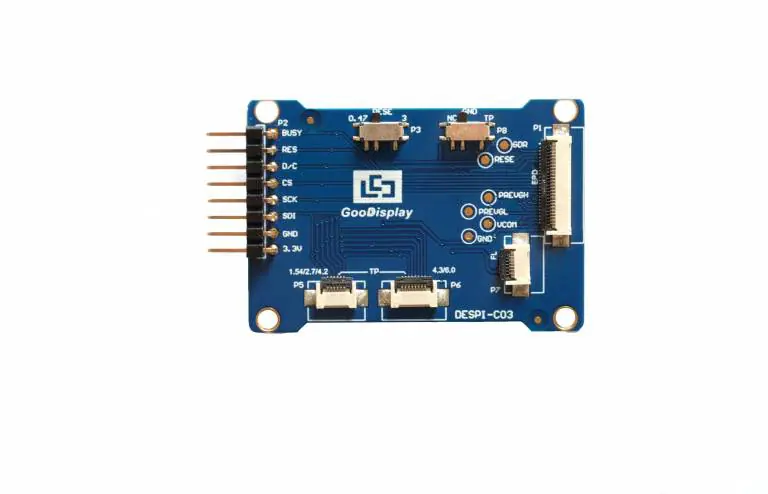 FEATURE
Supporting Four Grayscale
Black and white monochrome is easy to read
Versatile, portrait or landscape format
Supporting partial refresh, refresh rate 0.3s/frame
Bistable. (Image can stay on the display even when the power is off)
I2C Signal Master Interface to read external temperature sensor
Development platforms available STM32 / Arduino / Raspberry Pi / ESP8266 / ESP32
WATCH THE VIDEO
RELATED INFORMATION FOR DOWNLOADING
GDEW042T2 Raspberry Pi Pico Sample Code
SELECTION GUIDE
PLEASE FEEL FREE TO ASK US ANY QUESTIONS, JUST LEAVING A MESSAGE OR SENDING US AN EMAIL :freddie@good-display.com
Goodisplay is always here for you!