Description
This is a 9.7 inch e ink display panel with 1200×825 resolution, Parallel interface, and the display is capable to display images with black and white content. Your image holds indefinitely without power – put up your image, then shut down the power. This e-paper is perfect for low power devices powered by solar or batteries. Due to the advantages like ultra low power consumption, wide viewing angle, clear display without electricity, this 9.7 inch e-paper display GDEP097TC2 is an ideal choice for applications such as shelf label, industrial instrument, ebook reader and so on.
The PRICE (for this item + default shipping cost together )and we won't charge you more shipping cost. We shall process your order promptly once payment is done.
You will receive the items include: this 9.7 EPD along with a controller board see below: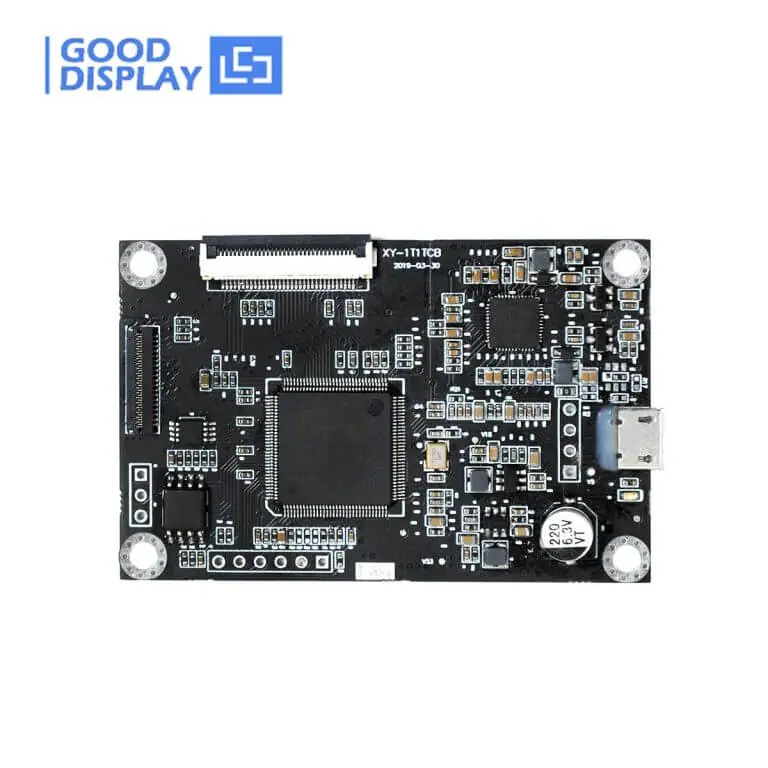 This Controller Board is for connecting this 9.7 inch EPD and also the same board for 13.3 inch EPD: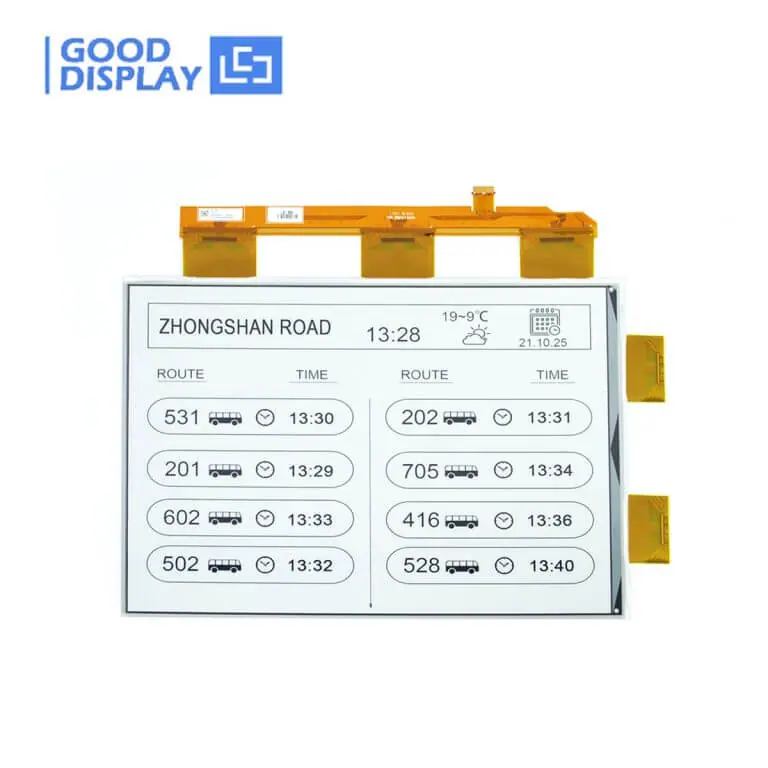 FEATURE
●  Black and white monochrome is easy to read
●  Versatile. Use in portrait or landscape format
●  Bistable. (Will continue to display with no power source)
●  Support Partial Refresh. The partial refresh rate is 1s/frame
●  Low power consumption, basically power is only required for refreshing
REALTED INFORMATION
1)  GDEP097TC2 Specification
2)  DEXA-C097 Specification for 9.7 inch e-paper
3)  Upper Computer Software ITE_TCon_DemoAP_v.2.5.4
PLEASE FEEL FREE TO ASK US ANY QUESTIONS, JUST LEAVING A MESSAGE OR SENDING US AN EMAIL :lisha@good-display.com
Goodisplay is always here for you!