Description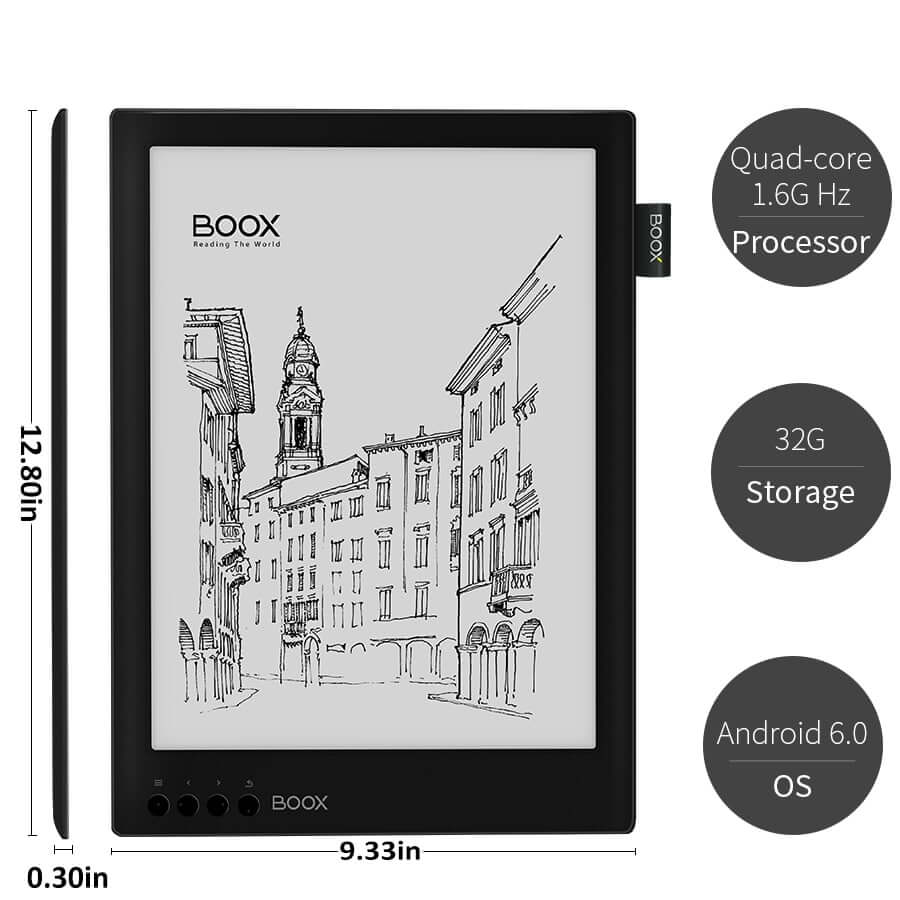 ONYX BOOX MAX2 Professional
With the huge 13.3 "E Ink Carta Flexible Screen
A really fantastic big screen with ambient light reflection. Very sharp with the resolution of 2200×1650 pixels and high contrast (15:1). No glare or reflection. Energy efficient. Your eyes will thank you. The best way to read your documents in original A4 or US Letter format. E-Ink screen uses only ambient light reflection. No flicker, no glare, no reflection, even in strong sunlight you will be able to read your documents easily.
Some of the main advantages of the Mobius screen:
Very light weight!
A 13.3 "EPD Mobius weighs just 63g, whereas an EPD screen made of glass in same size would weigh a full 144g.
Lowest power consumption
An EINK Mobius screen has lowest power consumption level in the eReader industry. Unlike other technologies, an e-ink screen is bi-stable, which means that it does not need power to hold an image or text page.
Resolution:
2200×1650 pixelsGrayscale: 16 stepsContrast: 15: 1
Electromagnetic (WACOM) and capacitive dual touch screen.
With the supplied stylus, you can draw on the screen just as you would draw and write notes in your PDF documents with a real pen.
WACOM digitizer ensures precise lines.
In addition, thanks to capacitive layer, you can control the Max2 with your fingers like ordinary Tablet PC.
Mechanical buttons
Four mechanical buttons: Menu, Back, Next Page and Previous Page.Very easy to use without touching the screen.
1.6 GHz quad-core processor
Latest high-performance quad-core processor enables even faster computation of complex rendering processes and makes working with your documents very comfortable.
Android 6.0 OS
Take advantage of the huge range of software offerings that are compatible with this operating system.
HDMI connection
The HDMI port implemented in this device allows you to connect your MAX2 PRO to a PC and use the device as a secondary monitor. So you can take care of your eyes additionally. Built-in
Speaker and microphone
For your music and voice recording. 3.5mm audio interface. Support text-to-speech function, playing music in the background, audio books.
High speed WIFI + Bluetooth 4.0
Stronger WIFI antenna, more stable connection and faster download speed. Surf your favorite pages or upload files or ebooks quickly and conveniently. With integrated Bluetooth 4.0 technology, you can transfer your data without WIFI or use an external keyboard, pedals or audio devices. Efficient, fast, comfortable.
2GB RAM + 32G memory
2GB RAM + 32G internal memory – no more worries about memory. More apps, big files, everything you want on your device.
Multi-format support
Onyx Boox MAX2 PRO supports the most common formats:
PDF EPUB TXT MOBI CHM DJVU HTML RTF FB2 DOC PDB etc. Text formats
JPG PNG BMP etc. image formats
MP3 WAV etc. audio formats
other special formats can be supported with third-party applications.
Mobility
7.5 mm thin, 550g weight, despite its close to A4 size it is still comfortable to handle – both in the hands and in the bag.
Large capacity battery
With the 4100mAH lithium-polymer battery, you can achieve about 4 weeks of standby time.
Delivery:
Onyx Boox Max2 Professional
Wacom E/M Stylus
USB cable
Micro HDMI to HDMI cable
Protective sleeve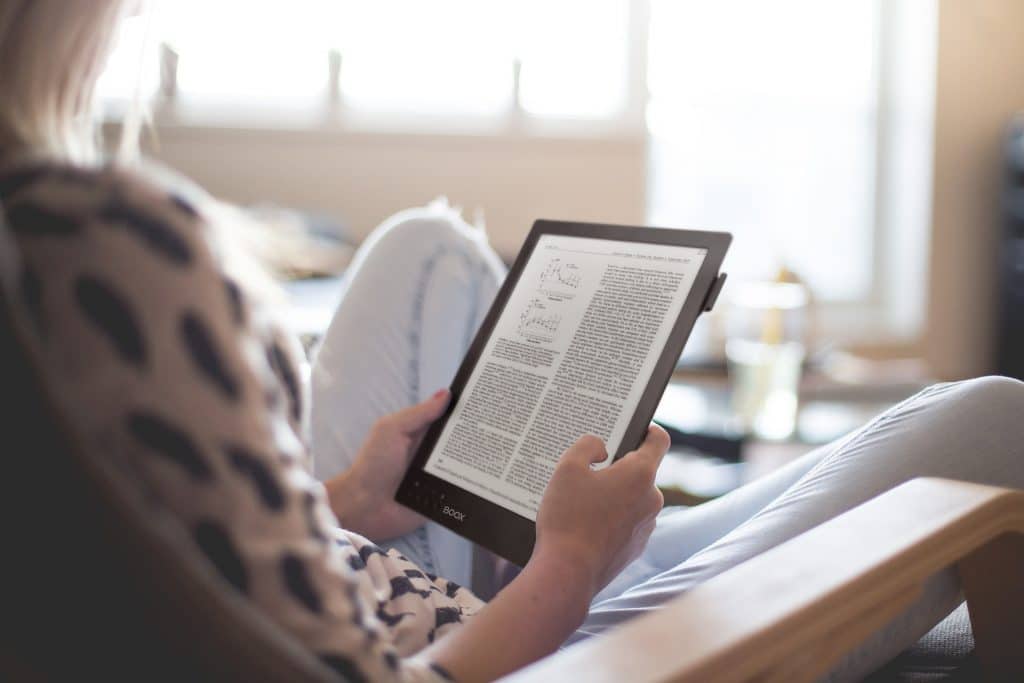 Please note: EINK display are intended to facilitate reading static content. (not movies or animations, youtube or netflix. Get an oled screen for that). A second monitor function is designed for static and slow content.
Maximum battery life requires aggressive power management settings. Battery life will decrease during the life of the product. We can exchange the battery for a service fee.