Description
Double Your HD
TarDisk is like nothing you have seen before. With one click, our Pear technology pairs your memory with ours. Pear actually increases the size of your Macintosh HD. Just a little bit of magic so you never run out of space again.
The Only Way
Unlike any other product, TarDisk merges with your MacBook's internal HD to expand it while keeping all of your files in one place at the speeds you expect. No slowing down, no compromise.
Step 1
Does this message look familiar? Don't worry. Let TarDisk solve your problem.
Step 2
Insert TarDisk and run our Pear installer. Within 10 minutes, your internal Mac HD will expand in size by 128GB or 256GB. All your files will stay in place, and your new expanded drive will run at the same speed as your originial drive.
Step 3
Enjoy your upgraded MacBook HD!

Will it work with my MacBook?
Use this chart to determine which TarDisk model will fit your MacBook. Need more info? Search the web for "TarDisk Compatibility."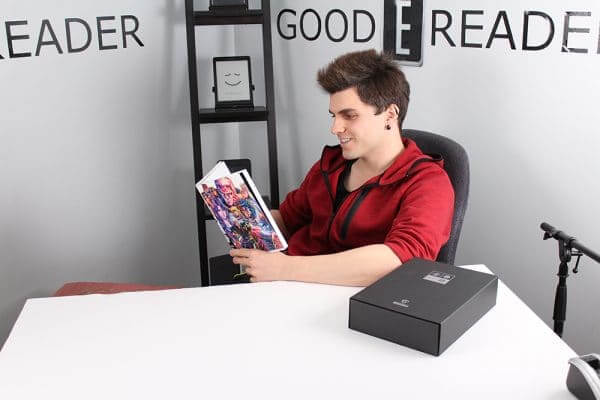 Peter is the director of ecommerce at Good e-Reader. His primary task is to make sure that everything runs smoothly and everyone receives their purchases quickly.