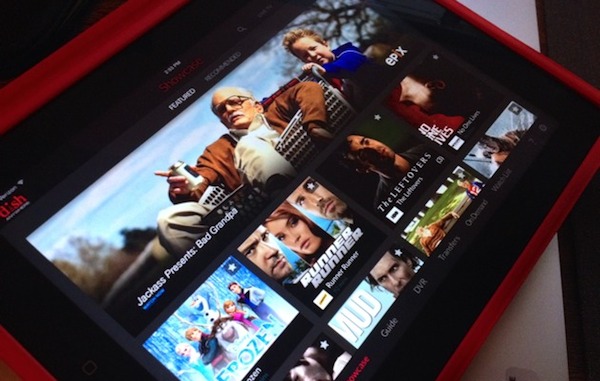 For DISH subscribers, the DISH Anywhere app has become indispensable. Using the app, you can watch every TV channel covered by your subscription on your Android devices –whether it is live or recorded, putting a full-featured DVR in the palm of your hands (literally). Thanks to an update, DISH Anywhere now looks even better on your tablet with a completely redesigned UI and new discovery features.
The new features of the app let you see recommended programs personalized for you, based on the shows you like to watch. A Recents option lets you see and resume multiple videos you recently watched (which is very handy, especially when the last program watched may be somebody else under your account). Creation of a Watchlist lets you tune in quickly to your favourite programs, or check out What's Hot in order to find a new must-see show. Perhaps most handy, is the new remote control that allows you to control your DISH receiver (as well as your TV if you happen to also be a Hopper customer).
Other cable providers should pay close attention to the work DISH has done on this app –with the feature set they boast, it remains a solid reason to maintain a cable subscription to their service (instead of relying entirely on lower cost options like Netflix or Hulu Plus).
If you are a DISH subscriber, but you haven't yet grabbed this app, download DISH Anywhere for free now.