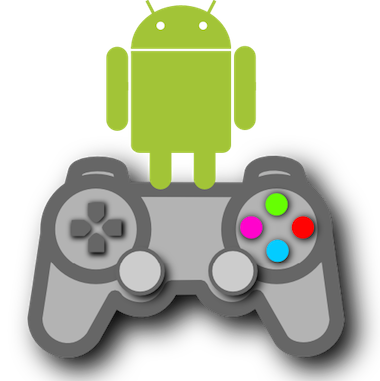 According to Flurry, mobile gaming has become the new global pastime. Self-described as a market leader in mobile analytics, Flurry uses data gathered from over 150 billion app sessions per month to provide countless developers with "the business data they need to understand their audience, usage and performance." With the release of their latest report, a lot has been learned about Android gamers.
Time Well Wasted
Globally, Android users spend 37 minutes per day playing games. Broken down by country, the United States leads with an average of almost 52 minutes per day –the lowest being nearly 29 minutes per day for gamers in China.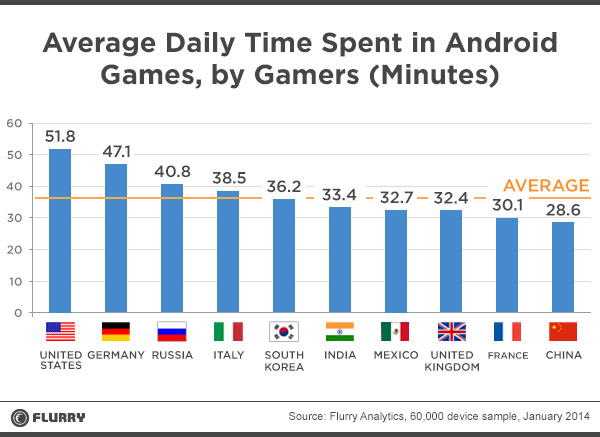 Leading Game Categories
What games are most popular with Android gamers? The results vary by country, but overwhelmingly Arcade & Action and Casual games demand the largest amount of our attention. Brain & Puzzle games make the list to a lesser extent, much the same as Cards & Casino games.
Chris Sawycr, LuckyAdmiral.com Senior Marketing Manager, said that According to their estimates the number of mobile casino games users would increase significantly in the coming years.
Surprisingly, the least popular genre of game was Sports –a category usually well represented by console gamers.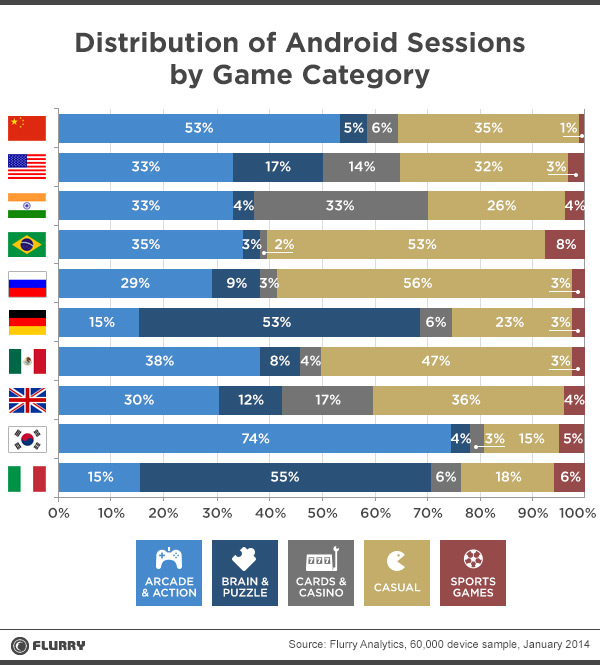 Frequency
How many times do gamers in various countries open their favourite games each month? Germany leads the pack for Brain & Puzzle games with an average of 66 game accesses per user each month (while worldwide, this number drops to 26). Reviewing other genres: Russia tops Casual, South Korea dominates Arcade & Action, India rules Cards & Casino, and Brazilians love their Sports games.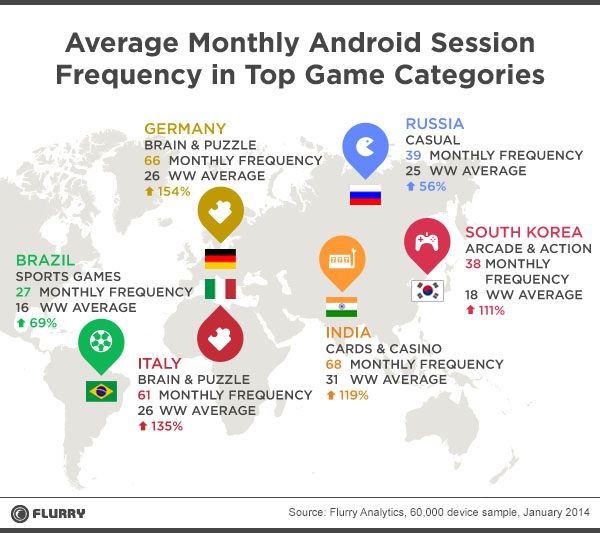 Conclusion
Studying these statistics can help developers in their quest to create successful new Android games. To this end, new projects should consider their likely target market –and be aware that for certain titles to succeed in particular areas of the world, they must be extraordinary.
Jillian Koskie is an experienced software developer, content writer, project manager and usability design expert. With over 17 years in these roles, Jillian has enjoyed applying her skill-set to assist clients and users across a wide variety of sectors including: legal, health, and financial services. Combining these professional opportunities with a love of technology, Jillian is pleased to contribute articles, opinions, and advice to numerous news outlets, websites, and publications.