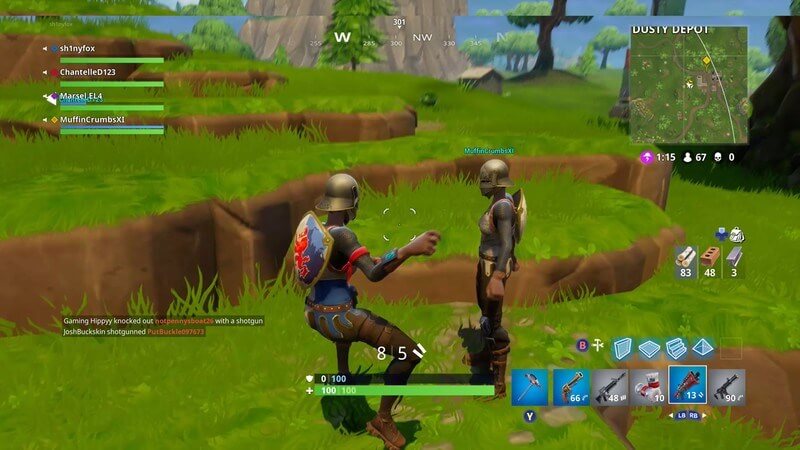 Not all of us have money to spare, especially in this day and age, and if you are an avid gamer this can be very frustrating especially when you don't have hundreds to drop on a new console or the latest triple-A titles.
But the good news is that most of us have already got a brilliant gaming machine right in our bag, and of course, that is the tablet, and although the graphics might not be quite as good as a high-end PC or MacBook it gives you much more freedom to when traveling.
So, what can we expect for our Android Tablets?
Well, our Android tablets are incredibly powerful these days which makes them ripe for some truly great gaming experiences which include some very popular titles.
For a true Battle Royale sensation try Fortnite the multiplayer block-buster which is still free and is identical to the console version except it has good quality touch controls. Fortnite is rumoured to be coming to Android devices soon so grab this competitive multiplayer for some amazing gaming action whilst it's still costing you nothing at all.
PUBG is a very similar game just that is does not let you compete against desktop players.
For the casual mobile gamer then titles like Candy Crush Jelly Saga and Angry Birds which is full of those none-to-happy birds being sling-shot at pigs and once more there is no need at all to spend anything at all on extras. You can also try out some of the alternatives like the popular karting game Angry Birds Go or the competitive Angry Birds Friends (but be aware these DO try to get you to spend some of your money although not a great deal, and certainly not a lot.)
Free Casino Games. Yes, you can play UK slots, poker, roulette and your favourite games without spending a penny! Simply download one of the hundreds of mobile casino apps and use their free tokens to play which ever casino game you prefer in demo mode.
For the puzzle lovers amongst us, and there are many then finding those brain-powered games is not hard to do. Take 'The Room' as a prime example. This game challenges you over four separate mobile releases to both manipulate and then solve increasingly difficult object-based puzzles, and when you have unlocked them you are then allowed to escape the area you are trapped in.
Role players will not be disappointed either as there's multiple choices to delight any role player. These games do tend to cost a little more but you will usually get the full versions of the console game with a few tweaks of the graphics in order for it to play well on your smartphone.
One thing to mention is never discount the experimental indie games as you could be passing by an absolute gem like the classic-style dungeon crawler 'Legend of Grimrock', or Zombie infested craft 'Last Day on Earth'. Many of the indie titles are made by one or two developers as a labour of love and because of this the playability is outstanding and not to be missed. Other titles to try are 'Threes!' and 'A Dark Room.'

Markus lives in San Francisco, California and is the video game and audio expert on Good e-Reader! He has a huge interest in new e-readers and tablets, and gaming.