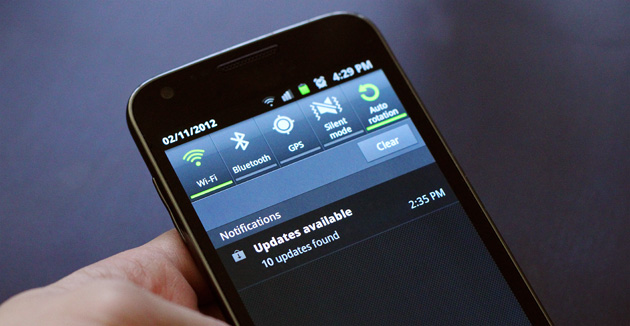 A shiny new app is always exciting to discover, even more exciting is learning that an old favourite has received an update or enhancement that makes it even more valuable. Today we take a closer look at 10 of the best Android app updates to be released this week.
Google+ – Updates to the popular social networking app include a new navigation menu that makes it much easier to work within the app, the ability to create animated GIFs and photobooth style images on the fly as well as adding a new and easier way to add posts.
Kik Messenger – With over 29 million users, Kik Messenger is one of the most popular ways to stay in touch with your friends! Recent updates to the app were significant, including the ability to block and report annoyances from within the app, an improved user interface and a better way to manage multiple conversations. Unfortunately it also left us with an app that crashed a lot –this week, Kik has provided an update that brings back all of the stability we had grown used to.
Twitter – While it may not seem like a significant update, for those of us that have been frustrated by the instability of the Twitter app for Android this week's changes are great –give it another try!
Shazam Encore – If you haven't tried Shazam'ing your favourite TV show, you really should. The update this week improved the results page so you not only have easier access to music from the show but you can also see a full cast list, read about the show and catch up on all the latest celebrity gossip.
Snapchat – Taking the world by storm, Snapchat is one of the most dynamic ways to chat with your friends while also sharing multimedia. The latest updates to the app make it easier and faster to swipe your way into and out of chats, clearing conversations and taking screenshots.
AntiVirus Security – With our entire lives being managed through our mobile devices, protecting them from virus attacks and malware is more important than ever. This week the update to my favourite free AntiVirus Security from AVG mobile includes enhancements to their malware detection.
Groupon – Who doesn't love a deal? The enhancements this week include a "completely redesigned with a refreshing visual experience" (plus, it loads a lot faster too!).
Vevo – Watching music videos is one of my favourite ways to enjoy music, and Vevo makes it so easy to do that! Receiving my nomination for best single change making the biggest difference in my life is the ability to now turn off notifications in the settings screen!
Zynga Poker – You've got to know when to hold them, know when to fold them… and with the updates to this app you can now keep your account safe from bad guys as well as buy chips more easily.
The Oregon Trail: Settler – I hold a strong affection for this game, probably because I first played it on an Apple IIc more years ago than I care to admit. The Android version is just as fun and updates to the app have made it more competitive and added daily and weekly events that you can participate in!

Jillian Koskie is an experienced software developer, content writer, project manager and usability design expert. With over 17 years in these roles, Jillian has enjoyed applying her skill-set to assist clients and users across a wide variety of sectors including: legal, health, and financial services. Combining these professional opportunities with a love of technology, Jillian is pleased to contribute articles, opinions, and advice to numerous news outlets, websites, and publications.