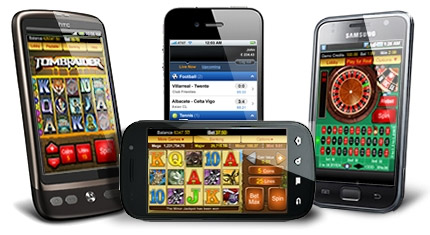 Over recent years, there has been a huge boom in the popularity of online gaming, especially at casino online. With more and more gamers choosing to play whilst on the go, what are the current casino games for your Android driven smartphone?
GSN Casino
The GSN app is perfect for anyone who loves the big graphics and themed games. Offering free blackjack, poker and slots, the app has a traditional Vegas style of gaming with a modernised twist. You can enjoy TV themed games like Wheel of Fortune and Deal or No Deal, with a Ghostbusters set to be released in the coming years.
Big Fish Casino
If you are a seasoned casino gamer, this app probably isn't best suited for you. Big Fish Casino is aimed for those looking for a more laid back and casual gaming experience, as you can play with your friends as well as create visuals and buy gifts for your loved ones.
Royal Baccarat
One of the more sophisticated casino games, Royal Baccarat would be the app of choice for James Bond. The app has no fancy graphics or visuals to distract you from your game, so you can fully concentrate on winning. If you are a novice, it has great tutorials to help improve your game.
Zynga Poker
Zynga Poker has over 6 million player each day, so it's a great app to get involved in a gaming community. Starting with over 20,000 chips, you can either play on your own against the computer, or try your luck in one of the online tournaments to see how good you really are!
Big Win Slots
If you are a fan of both 3 and 5 reeled games, Big Win Slots is definitely the app for you. Staying loyal to the traditional Las Vegas rules, you can earn yourself VIP credits and choose from dozens as different slots to have a go on.