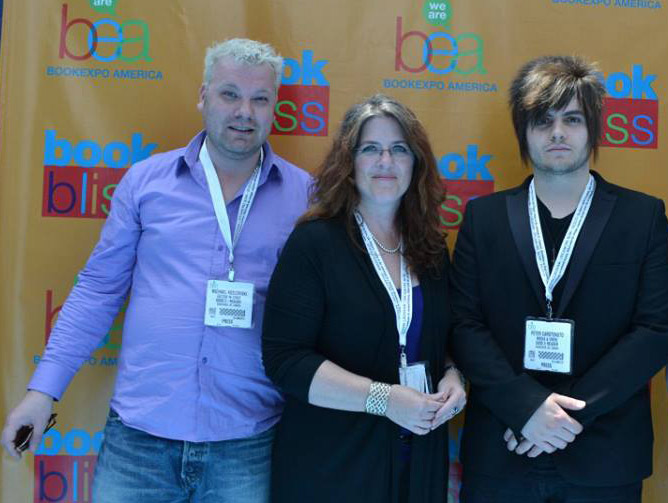 Good e-Reader is the leading provider of audiobooks, E-Readers, eBooks, Digital Publishing, and Tablet/Slate PC News. It is hard work and we could not do it without our excellent staff members and contributors that write for our publication. Currently we have three full time writers and also many engineers, graphic designers, marketing and publicity agents. This staff page lists contact information for our writers and links to various social media sites as well. Please feel free to contact any of our staff members for writing opportunities, interview requests or to send us press releases.
Michael Kozlowski is the Editor in Chief for the Good e-Reader News Source. He has been writing about electronic readers and technology for the last three years. His articles have been picked up by major and local news sources and websites such as the Huffington Post, CNET and more. Michael frequently travels to international events such as IFA, Computex, CES, Book Expo and a myriad of others
Contact: Email
Facebook: Click Here
Twitter: Click here
Linkedin – Click here
Mercy is a young-adult author and a teacher in a correctional facility. She does not have a single textbook in her classroom. With the top-of-the-line technology at her disposal and the low reading ability of many of her students, there's no need for standard paper texts. Instead she relies on e-readers, iPads, desktop PCs, Polycom video conferencing equipment for virtual field trips, live streaming for science demonstrations, and text-to-speech read-aloud software to teach English and science. Within the next ten years, public school classrooms across the country are going to look a lot more like Mercy's classroom because the educational possibilities with these kinds of technologies are limitless.
Contact: Email
Twitter: Click Here
Google +: Click HERE
Peter is a graduate of the Vancouver Film school and is extensively involved in the local Film Industry. He is an accomplished actor and has been in many of the Vancouver based movies and made for television shows. Peter is the head of the Good e-Reader media division and is responsible for all of our video editing and production.
Contact:Email