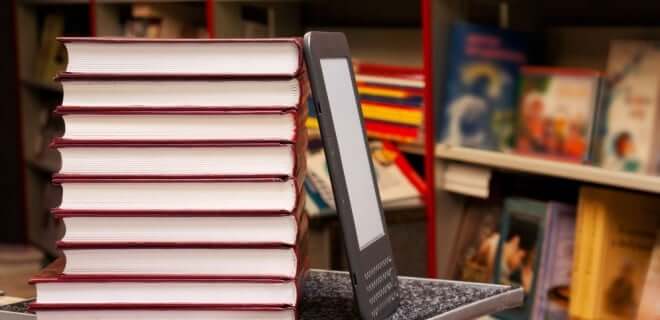 For a number of years, there has been a fear that people will start reading fewer books than before. Indeed, figures from the U.S. Department of Labor show that the average American spent 0.29 hours per day reading in 2016, compared to 0.36 hours in 2003.
The wealth of other recreational activities around now means that anyone can easily choose from the likes of YouTube, online casino games, streamed TV shows, and much more. This is why it has become vital in making the process of buying books as easy as possible. How has the arrival of online books achieved this and kept people interested in reading during their leisure time?
Easier to Find the Perfect Book
There is no denying that rummaging through giant bookshops filled with thousands of titles had a certain charm to it back when it was the only way to buy something to read. Yet, it could often end up in frustration, as the perfect book remained elusively out of reach even after hours of searching high and low.
These days, finding the exact book that you are after is so much easier than it was before. In fact, an online search can bring even the most obscure title directly to your fingertips in a matter of seconds. In this way, you can explore the world of literature wherever you are and at any time that suits you. There is even talk of used ebook marketplaces eventually being introduced.
Perhaps even more useful is the way that it is so easy to read online reviews of the book you are interested in before buying it. There is no longer the need to purchase any book blindly, hoping that it is the author's masterpiece but fearing that it could be their worst failure.
Source: Pixabay
Following the Online Casino Example of Safe & Secure Payments
The convenience of paying online in any one of a number of ways is another huge benefit to online book purchasing. This makes life a whole lot easier than when your only option was to pay with cash or a card in a local store. You can now choose the payment method that best suits your lifestyle.
Internet booksellers have kept up with the times when it comes to adding the safe, secure payment methods used by other sites that deal with a lot of cash transactions. In the same way that sites like online casinos let you deposit with your PayPal account quickly and securely or use a bank card, it is also possible to buy books like this, too.
This is especially important because it brings services such as books and casino games closer to the people who want to use them. There is no longer any reason to believe that the actual buying process is going to cause a problem for anyone. By using the most popular payment methods that are widely accepted and speedy, the service suits any pocket and can be easily obtained.
It may seem simple, but this is one of the most powerful ways for book publishers and sellers to ensure that readers keep on buying new titles. By making books as easy to get hold of as alternative forms of entertainment they ensure that there is no reason for people to turn their back on books.
All of this means that we can expect reading books to remain a big part of our lives for some time to come. It hasn't become marginalized as some sort of specialist activity but remains firmly in the mainstream for anyone to enjoy.

Markus lives in San Francisco, California and is the video game and audio expert on Good e-Reader! He has a huge interest in new e-readers and tablets, and gaming.