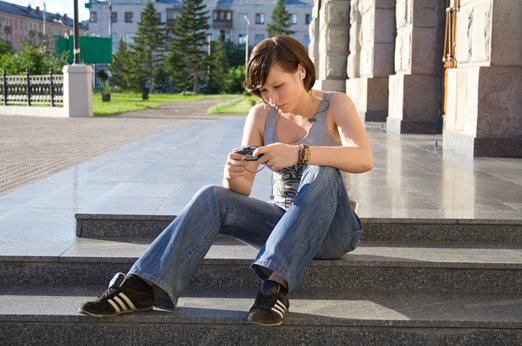 The gaming market is set to become a predominately online based pastimes in the years to come, a recent study. Research has found that consumers are moving away from the more traditional PC based games, in favour of an online alternative and the figure is set to rise by a high one-digit percentage in the years leading up to 2017.
With social media platforms becoming increasingly popular, the amount of users partaking in social gaming has also risen. Users are able to play against their friends or family via the social network with the ability to "share" the result, leading to this becoming a more attractive approach to gaming. The developments in smartphone technology has also led to a hike in the figured for games played online and on social spaces.
According to a recent survey, the introduction on online gaming has given a dramatic boost to the number of web gamers, with over 40% of internet users partaking. The results have proven how fast growing the industry is, spanning across a range of various platforms and devices. Gambling games have proved to be particularly popular on social, which have drawn 11,240,000 gamers every day.
On the European market, Germany leads the way in terms of mobile gaming users, with gamers generating an astounding $3.7 billion dollars, with a year year-on-year growth amounting to 5%. China are dominating the Asian industry, with several hundreds of million people who play both mobile and online games, but also South Korea have been engrossed with a messaging app that has recently been transformed into a gaming platform, proving to be one of the most popular of its kind amongst gamers. Mobile gaming is currently the largest revenue consuming segment in the U.S. online gaming market and is set to continue growing in popularity in the next few years.
In terms of the gender divide, men tend to make up the majority of online gaming users, however gaming companies are intending to attract more women players by adding more female characters into their games. Marvel Comics, for example, have made changes to their Thor character and will now be a depicted as a female. By attracting new consumers such as more female gamers, the online gaming market will grow even further. Women tend to be more prone to social gaming so by appealing to them, the audience for online gaming will expand and grow.
Head of Consumer PR at Ladbrokes Casino David Williams discusses that;
"The rate at which social gaming is growing is undoubtedly one of the most exciting developments on our landscape. Being in the right place at the right time to influence consumer behavior and offer discerning customers precisely what they want – and more – will be key to leveraging the cash benefits of social gaming for big firms."
Online gaming is a great environment for the gambling industry as it provides consumers with the ability to play in a social, fun way and has become a multi-billion dollar business. With women becoming more interested in the trend, social platforms such as Facebook have attracted many social gamblers who try their luck in popular casino-based games.
The future of the gambling business looks to have its eyes set towards online games and internet users. With mobile technology constantly expanding and growing, it is no surprise that the gaming industry will grow alongside it. New markets and targets are emerging with women becoming more intrigued by the industry which sets the gambling gaming industry to have a bright future.