The Digital Public Library of America (DPLA) has taken a bold stand against the rising trend of book banning by launching "The Banned Book Club," Literary Hub reported. This innovative digital library initiative aims to ensure free and permanent access to banned books for readers across the United States. With the recent surge in censorship laws targeting books on sexual and racial identity, The Banned Book Club assumes significant importance as a defender of readers' rights and freedom.
In various states, censorship laws have been passed to ban books that explore sexual and racial identity, raising concerns about potential infringements on intellectual freedom. For instance, in 2021, Oklahoma introduced a bill that would prohibit public school libraries from housing books centered around sexual activity, sexual identity, or gender identity. Similarly, in Tennessee, the McMinn County Board of Education voted to remove the Pulitzer Prize-winning graphic novel "Maus" from an eighth-grade module on the Holocaust. This academic year has witnessed a surge in book bans, particularly in Texas, Florida, Missouri, Utah, and South Carolina.
According to Pen America's Index of School Book Bans, 30 percent of banned titles in the first half of 2023 were books focusing on race, racism, or featuring characters of color, while 26 percent involved LGBTQ+ characters or themes. This alarming trend has raised concerns among advocates of free speech and education.
In response to this unsettling wave of book banning, the Digital Public Library of America partnered with creative agency FCB (Foote, Cone & Belding) Chicago and gained support from Current Global to create The Banned Book Club. The digital library, powered by The Palace Project, a non-profit dedicated to digitizing all library collections, is a beacon of hope for readers seeking access to banned titles.
The Banned Book Club employs GPS-based geo-targeting to connect readers in areas affected by book banning with the banned titles they seek. When a reader enters an area where the local library has been impacted by book banning, they can visit TheBannedBookClub.info to discover the exact titles that have been banned. By downloading the Palace e-reader app, selecting "Banned Book Club" as their library, obtaining a free virtual library card, and utilizing any handheld device, readers can then access and download banned books for free.
The Banned Book Club marks a powerful stride towards safeguarding intellectual freedom and combating censorship. By providing an avenue for nationwide and permanent access to banned books, the DPLA is championing the rights of readers to explore diverse perspectives and stories, regardless of attempts to suppress them. As the fight for intellectual freedom continues, The Banned Book Club stands tall as a beacon of knowledge and a testament to the resilience of readers' rights in the face of adversity.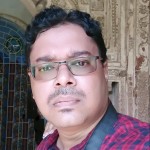 With a keen interest in tech, I make it a point to keep myself updated on the latest developments in technology and gadgets. That includes smartphones or tablet devices but stretches to even AI and self-driven automobiles, the latter being my latest fad.