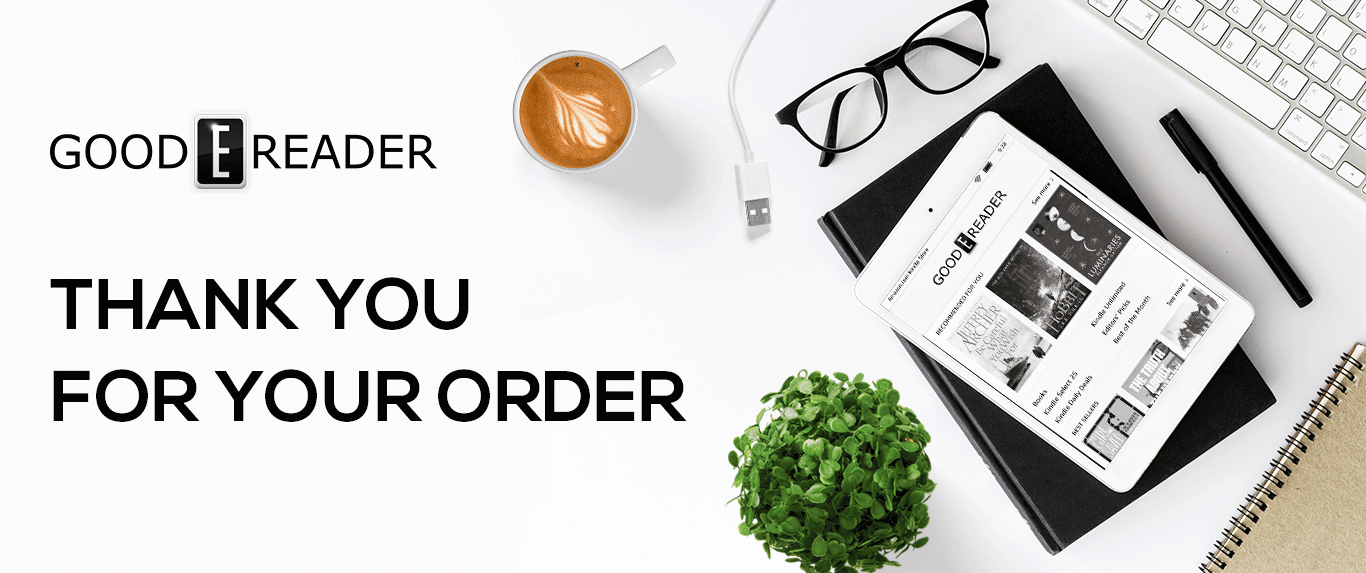 Thank you for shopping with Good e-Reader. It is important that you have a phone number associated with your order. If you have not entered a phone number with your order please please email us at sales@goodereader.com or call us toll free 1 -833-373-2337.
If you have placed an order as a guest. We invite you to register an account, you will receive an email notification when your package has been shipped out. If you have not registered an account, you can create one and send us an email or call us and let us know what your order ID number is and the user name, so we can associate the order with your account.
We have a customer portal available. This is useful to find out the tracking number once the product has been shipped out. There is also a invoice system, where you can generate your own Performa PDF that lists the amount you paid for your order, shipping and all other details. This is useful if you ordered an e-reader or accessory for your business and need a receipt, additionally some couriers need an invoice for customs clearance. You can find the user dashboard and customer service portal HERE.
The entire Good e-Reader Staff would like to extend our deepest gratitude, for trusting us with your business.