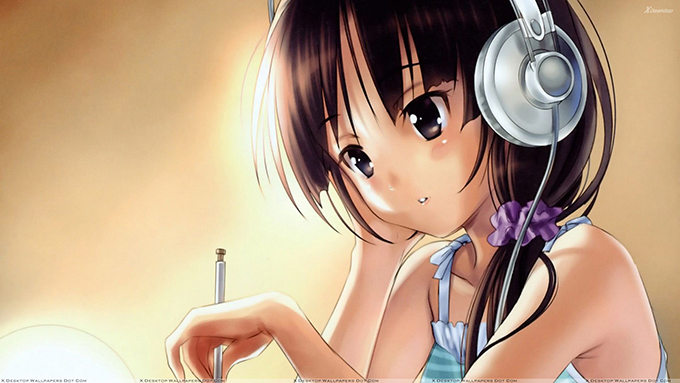 There was a time not too long ago that the only way to listen to audiobooks was to borrow a CD or tape from your local library. They degraded with use and most often were a victim of theft, due to its high value nature. In the last five years digital audio content has made things so much more accessible and is a rising force in US based libraries.
Audiobook publishing is certainly starting to be big business for major publishers and companies involved in distributing the content. In 2007 a paltry 3,073 digital titles were available and rose exponentially to over 20,000 published titles in 2013. The entire industry is said to be worth over two billion dollars, which is a huge jump from $480 million selling tapes and cassette in 1997.
There are a number of major players providing audio services to libraries, 3M Cloud Library, Baker & Taylor, Hoopla and Overdrive. For the most part, these are the exact same companies that provide the libraries e-Book portfolio. In the US, 95% of all libraries have a digital collection and audio content is starting to play a more central role.
Audiobooks actually works fairly differently than e-Books do, on a business level. Many of the top distributors lean on 3rd parties for a full catalog of content. 3M and Baker and Taylor both get their audio editions from Findaway World, which is current market leader in production. Findaway has a catalog of over 50,000 titles and maintains production studios, narrators and crew in New York. Overdrive has their own internal solution, where they approach publishers directly and don't do business with companies such as Audible or Findaway World.
Tom Mercer, Marketing Manager of 3M Cloud Library said "we see a tremendous opportunity to grow in the Audio space in 2015. Right now we're two weeks into the "real world" of Audio, but customers really seem to like our solution. Our initial Beta feedback from very positive."
Hoopla is an audiobook solution for libraries that floats under the radar, but are quickly making a name for themselves. The company has a catalog of 13,000 titles with 1,000 added each month. Hoopla deals with over 100 libraries in the US and charges no licensing fees with setting up the system, which is quite appealing to the average library. How does Hoopla make money? The company has employed the Pay Per Use model, which only charges the library when a specific title is checked out by a patron. Librarians can establish a weekly or monthly threshold, so they can ensure they will not go over budget. This financial model works for Hoopla because they can promote their entire catalog, while curating the bestsellers on the main page, so finding quality content is ridiculously easy.
Audiobooks are certainly finding their grove in libraries, but one of the big challenges is that the audio editions are not released at the same time as the print or e-Book versions. Library staff and patrons need to be aware of this issue. In addition, digital audiobooks often have some fairly high costs, compared to digital books. The average price of a new audiobook is between $30 to $60.
How well are the publishers doing in the audiobook sector? Cheryl Herman, marketing director for Penguin Random House's Books on Tape & Listening Library said. "Our library sales for digital audio are up nearly 30% over 2013, we're offering more and more titles on audio, and we're not alone in that. There are also more players entering the market, and more titles overall being published than ever before."
When it comes down to audio in libraries, certainly audiobooks are not the only game in town. PressReader offers a vast catalog of over 4,000 newspapers and magazines with audio functionality. Using the companies app for Android or iOS every article can be read aloud, giving people the ability to stay current in local, regional and international news. This certainly appeals to people with vision problems or other disabilities.
In the end, the biggest trend in libraries in 2014 has been the adoption of audiobooks in Canada, US and United Kingdom. Likely, in 2015 international expansion will be a pressing concern, as libraries based in Europe, Australia and New Zealand will want to get in a piece of the action.

Michael Kozlowski is the Editor in Chief of Good e-Reader. He has been writing about audiobooks and e-readers for the past ten years. His articles have been picked up by major and local news sources and websites such as the CBC, CNET, Engadget, Huffington Post and the New York Times.