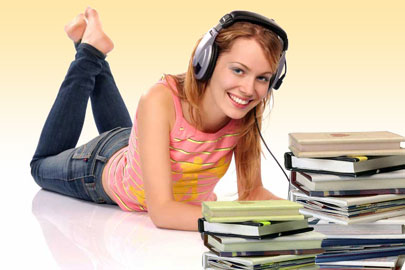 Barnes and Noble has announced that they are bowing out of the audiobook industry starting July 1st 2014. The Nation's largest bookseller is imploring customers to backup all of their old titles before they are gone for good.
Many people in the industry were very surprised to know that B&N even sold audiobooks. The company never issued press releases or acquired their own library of content. Instead, they relied on Overdrive to provide all of the audio editions for them. This made the process confusing to customers because they would have to use the Overdrive Media Console to listen to audio editions they purchased, making the entire process convoluted.
Barnes and Nobles strategy for selling digital audio editions could not be any different from Amazon owned Audible. Audible consistently acquires new titles and buys out defunct companies assets to bolster their own catalog.
The entire audiobook industry is currently worth around 1.6 billion dollars and that figure should climb further. The main reason? Audio book producers have been increasing their output. 13,255 titles came out in 2012, up from 4,602 in 2009.