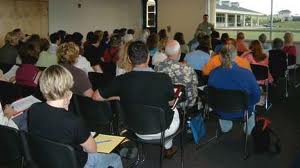 As part of our ongoing coverage of digital publishing events, GoodEReader.com is on site at the Harriette Austen Writer's Conference in Georgia. We are speaking with several editors, presenters, and authors throughout the course of the two-day event. Our first interview was with Chuck Sambuchino, Writer's Digest editor of the Guide to Literary Agents and the Children's Writers and Illustrators Market, as well as the author of How to Survive a Garden Gnome Attack.
With all of the debate in the last many years, what is your opinion of the state of digital publishing vs. print?
The looming answer is we don't know. We can see the shift towards digital, but print is nowhere near dead. It's not going anywhere, either. Ebooks are outselling print right now, but ebooks are drastically cheaper than print books. For the cost of a typical best-selling hardback book, you could buy ten ebooks. What we need to remember is that print or digital sales mean people are reading, which is good.
GoodEReader.com recently covered Dystel&Goderich's venture into representing self-published and digitally published authors. Where do you think this trend might go?
Agents have been adapting for several years now. Going back as far as five years ago, people were buying fewer books, which meant publishers were making less money, which meant author advances were smaller, which meant agents were making less money. They had to become ultra-selective about which projects they took on. So agents have been very aware of the shift in publishing.
It used to be that maybe one in every one hundred self-published books was really good. Now, with all of the options open to writers who want to self-publish or e-publish, maybe that number has jumped to one out of every ten. And agents know that. But with the easy access to self-publishing, it's going to be even harder to get an agent's attention with a self-published book, and the way to get that attention is with solid numbers.
What do you think of the viability of books developing from the popularity of well-known blogs?
The last two or three years has given us a lot of books that started out as blogs. A shining example was Sh*t My Dad Says, which started as a blog, became book, and even grew into a television show. It can be a winning formula. It's an exciting model for authors since it can let them break out if they have a strong following and have something new to say. It's also a way to demonstrate that necessary platform or following with trackable numbers.
Indie authors keep hearing conflicting viewpoints on whether or not a writer should query an agent with a self-published book. Some say don't even bother, others say it can demonstrate the writer's ability to make sales and to promote himself. What do you think?
So while some people advise not to even mention self-publishing in a query, but if the author has a strong following, it can help. The problem is agents need to see the quality of the material but they also need to know there's an audience for it. The problem is there are two self-publishing ideas: authors who self-published by choice, and authors who self-published by default. Choice was there was a compelling reason for the author to get a book to market, like a time constraint or a deadline in terms of a national appearance, and if that's the case the agents need to know that. If the book was self-published by default, meaning that the writer queried one hundred agents and couldn't find representation, the agents are going to pick up on that, it's going to be in their minds that they have seen this book before and it was flawed. A traditionally publishing author only has to convince the agent, an indie author has to convince the agent and the public.
Of course, we're talking at the Harriette Austen Writer's Conference, so tell me how conferences like this one are beneficial.
To agents, they can sometimes mean the opportunity to find the next diamond in the rough and take on a new client with an exciting manuscript. Writers who are invited to speak or present are there to network and meet with others in the industry, people they may only see at these events. But for the attendees, it's a chance to learn something new, meet people who have similar interests, and make some connections within the writing community. I'm a firm believer in writing conferences and what they can do for writers.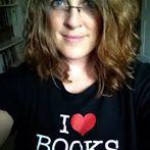 Mercy Pilkington is a Senior Editor for Good e-Reader. She is also the CEO and founder of a hybrid publishing and consulting company.