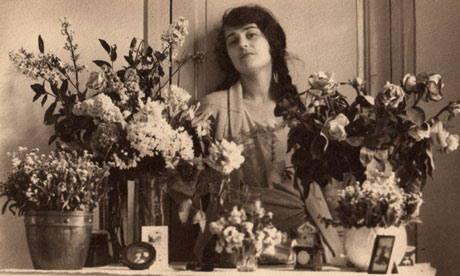 Newspapers often do not have a long shelf life at your local library and often disintegrate over a long period of time. The Guardian and Observer newspapers have been documenting worldwide news since 1791. If a reader wanted to peruse an old issue and read about life on the battlefields of the Napoleonic Wars or the first Wimbledon, suffice to say it would be very hard to locate the original printed version. The Guardian relaunched their digital archive in late 2012, which provides 1.2 million replica pages, 13 million articles and 7,000 photographs. Most newspaper companies do not have such a storied history of content, but selling archived back-issues is good business.
There are no real statistics in the newspaper industry on who provides digital archives and who does not. The largest papers all do, and most offer different payment models to monetize the process and actually make some solid long-term revenue. Digital is growing, and a recent report by the Alliance of Audited Media states that 20% of all online newspapers in the US are digital. Obviously, the entire print sector is not doing too well and there is some debate on how to make money in digital. Some consider paywalls, which allow people to read a few articles for free a month, and then require them to subscribe, and others maintain a fleet of apps. The Guardian presents an interesting case study on how to do something unique.
The Guardian distributes their digital archives from the ProQuest Historical Newspaper program. This is the same company that major papers, such as The New York Times, The Globe and Mail, The Times of India and The Jerusalem Post use. Companies can upload replica editions in PDF form to their accounts and develop their own subscription or charging method. The Guardian has developed some tiered access levels, such as a 24 hour pass for £7.95 or a 1 month subscription for £49.95. Users can browse for content using the advanced search engine, which readily supports finding pictures, articles, or any individual section. Once readers discover the content, they can read a free sample to get a sense for it.
The New York Time, on the other hand, does something completely different while using the same ProQuest platform. They do not have advertisements, pictures, charts, or any illustrations. Consumers actually pay a different department to manually scan and email them out. Articles from 1923 to 1986 are available for purchase at $3.95 each. Articles published before January 1, 1923 or after December 31, 1986 are free, but they count toward the monthly paywall viewing limit. A current Times subscriber, is allowed 100 issues a month.
Aside from ProQuest, there are a number of archival websites available online. The biggest digital newspaper site on the Internet is the for-profit Newspaperarchive.com, with 130 million pages. Newspapers.com, a subsidiary of genealogy-titan Ancestry.com, has 34 million newspaper pages. There is also a stalwart hero, based in New York, that has created a website with 5 million, his story is here.

There are currently 419 national newspapers being published worldwide. There are also around 22,000 local and specialty editions being made on a daily or weekly basis. There does not seem to be a cohesive model for digital archives, as some companies just distribute through their own websites or use third party services. Most newspaper publishers interviewed were actually surprised by the interest in their archival strategies, as it's something that internally is rarely discussed. In a world of sagging print revenues, investing in a solid archive solution is something all papers should consider. The investment costs of scanners is fairly paltry and only a few computers are needed, while outsourcing the sales gives newspaper companies a fairly low overhead.
Michael Kozlowski is the Editor in Chief of Good e-Reader. He has been writing about audiobooks and e-readers for the past ten years. His articles have been picked up by major and local news sources and websites such as the CBC, CNET, Engadget, Huffington Post and the New York Times.