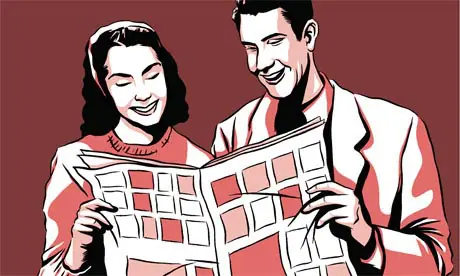 Graphic novel and comic book artists are always looking for viable ways to sell their digital issues online. Many big companies like Amazon do not directly take user submissions and many people struggle with finding a solid company to formulate a relationship with. Self-Publishing is often the best way for young artists to get their official start, but its hard to know what company might be best for you. The purpose of this feature article is to give you a sense of the best distribution channel for your comics.
Graphicly changed its business strategy during the last year and started to focus exclusively on self-publishing for comic book artists. Originally formed in 2009, the company wanted to be the iTunes for Comics, but this was before Comixology came onto the scene and gained exclusive contracts with Marvel and DC Comics.
One of the best aspects of Graphicly is that it distributes your comics to the iBookstore, the Kindle store, the Android Market, Facebook, Kobo, and Barnes & Noble's store. Many artists and self-publishers have found this service very useful and over 1,500 authors and publishers signed up in the very first week.
It is fairly easy to use the self-publishing tools and you can get started with merely using your Facebook account to sign up. Once you create your publishing profile you will need to attain a ISBN-13 Code. There are many places online to buy it for cheap, but the company will sell you one for $75.00. This is essential if you want to list your books via iBooks, Kobo, Kindle, and others. Once you add all of your details you are ready to go!
Graphicly offers 100% royalties on anything that you sell via any of its distribution channels. In order to get your comic book converted to a suitable ebook format, you must pay $150 to get it in EPUB and MOBI. If you want a dedicated app for your comic, you can also pay an additional $500 and get your own Android or IOS apps. In addition to the conversion and publishing process, Graphicly also provides authors with sales and analytical data for each bookstore.
ComiXology Submit is a new program that will allow indie authors to submit their content and have it available via their main app for iOS and Android. When submitting a new comic book, your publication will be reviewed by an in-house squad to monitor it for quality. ComiXology basically wants to ensure that anything that is submitted would fall in line with a solid art style and storyline. You can glean no small amount of satisfaction by seeing your comic right beside the Avengers.
Single issue comics are allowed to be sold for .99 or more. When a comic is sold, creators will gain 50% of all royalties, but if it is sold on iOS, you will see it diminish to only 35%. You may not make a million dollars, but you can gain valuable experience via the DIY approach.
Currently the entire program is in a BETA process and will be open for the general self-pub public in early 2013. Check out full details via its website HERE.
This company only deals with established companies, but also takes submissions from indie authors. In order to be considered for submission you need to form a company, which is fairly cheap if you want a Sole Proprietorship or LLC.
iVerse is not a comic publisher—it does not provide page rates of any kind for your work. Like most distributors, iVerse takes a small percentage of sales in exchange for providing software, marketing, and in some cases even adapting your work to the mobile screen. At iVerse, publishers make more money off their work than anyone else involved.
The company does not have a dedicated tool-set or submission platform for people to distribute their work, but instead has to email them! The company really stresses that you need to be professional when dealing with it, and is very selective with who gets approved. One of the benefits of dealing with iVerse is that it will print and distribute your comics for you. iVerse has formed a partnership with Diamond Digital, which lets comic book retailers order your stuff and also sell it on their own website.
I would only recommend iVerse if you already have experience converting your comic to an ebook friendly format and have proper formatting. The company is not very willing to help aspiring comic book artists learn the ways of the Force.
Ironically, one of the best places to submit your digital comics in full color glory is none other than Apple. The company has an extensive graphic novel selection featured in its iBookstore.
The first tool you need to become familiar with is iBooks Author, which is a tool for the Mac to allow you to construct fully featured graphic novels. It is not a suitable platform to sell individual comics, so you might want to bundle the first five issues into a single book. The iBooks Author tool is fairly extensive, so you might want to gander at some of the tutorials HERE and HERE.
When you publish in the iBookstore, you can use all of your JPEG or other image files that you use in Photoshop, Illustrator, or whatever program you primarily use for your digital construction. In addition to Word or Pages documents and standard image file formats, iBooks Author also enables you to embed video, charts, Keynote presentations, and even working HTML5 code to add interactivity, such as a multiple choice questionnaire.
It is very important to note that Apple has a very rigid submission process for inclusion in the store. If your book is overly sexual, violent, or deals with decadent content, you may not be approved.
Normally digital graphic novels have a ceiling of $15.00 per issue and it's not really possible to go over that amount. When you sell comics you earn a solid 70% royalty on anything sold, and iBookstore gives you a massive presence in all the international markets the company operates in. Sales Reports are available for daily/weekly estimated sales. Monthly reports equal the payout to you monthly, and those reports are online via iTunes Connect. More information on the entire process can be found HERE.
Wrap Up
You might have noticed that during the course of this article that we left out major companies like Kobo Writing Life, Barnes and Noble PUBIT, or Amazon's DTP. This is mainly because they only publish ebooks and not graphic novels from indie authors. Kobo is developing new tools from its recent acquisition of Aquafadas, which will allow authors to submit graphic novels. Unfortunately, there is no known release date on when the advanced features will be available.
If you are making comics that are black and white, or devoid of any color at all, all of those big digital publishing companies are viable avenues to distribute your comics. If you spend a great deal of time doing your fixed layouts and internal CSS, you can get it looking mighty fine on an e-ink based reader. If you decide this is the method best suited for your work, you can also distribute your comics to other self-publishing organizations like Smashwords, LULU, or Book Tango.
We also left out the various services and programmers that will take your comics and graphic novels and build an iOS or Android app out of it. This is a very viable way for you to get your name out there on platforms that range in the hundreds of millions of users. The downfall of creating an app is that it is normally expensive to make it and then opening up developer accounts also costs $100 or more. This is also no guarantee of inclusion within both app markets, but it is far easier to distribute it on Google Play, GetJar, 1Mobile, and the Good e-Reader APP Store, than Apple.

Michael Kozlowski has been writing about audiobooks and e-readers for the past twelve years. His articles have been picked up by major and local news sources and websites such as the CBC, CNET, Engadget, Huffington Post and the New York Times. He Lives in Vancouver, British Columbia, Canada.