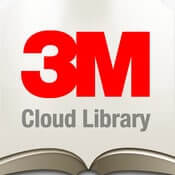 It is not only a tagline to add separation between Overdrive and other companies facilitating digital ebook lending through libraries, but a movement. ReadersFirst is a coalition of of many different institutions, such as the New York Public Library, Toronto Public Library, Bibliotheque de Montreal, and many others.
According to the ReadersFirst website, libraries have a responsibility to fight for the public and ensure that users have the same open, easy, and free access to ebooks that they have come to rely on with physical books. The company faces two major challenges. The first is that, unlike print books, publishers are not required to sell ebooks to libraries, and many do not. This is a complex and evolving issue. The second, addressed here, is that the products currently offered by e-content distributors (the middlemen from whom libraries buy ebooks) create a fragmented, disjointed, and cumbersome user experience. To correct this, e-content providers must be willing partners, and offer products that allow users to search and browse a single comprehensive catalog with all of a library's offerings at once, including all ebooks, physical collections, programs, blogs, and donor opportunities. Currently, content providers often only allow searches within the products they sell, depriving users of the comprehensive library experience.
The 3M Cloud Library eBook Lending Service aligns with the goals of the ReadersFirst movement and was designed specifically with this flexibility in mind. The 3M Cloud Library's powerful new Application Programming Interface (API) suite provides the foundation for the interconnectivity that libraries are seeking. The 3M API has the ability to integrate with any ILS, allowing patrons at participating libraries to browse both physical and digital collections within just one catalog.
"The response was awesome," said Steven Nielsen, vice president of product management for Polaris Library Services. "When librarians saw how tightly we've integrated 3M ebooks with the Polaris systems they were very excited. Two companies have listened to their customers and worked together to provide an ebook solution that benefits librarians, their patrons, and the local library."
"We are excited to launch this open API to ILS vendors, OPAC [online public access catalog] vendors, and our customer base," said Matt Tempelis, global business manager, 3M Cloud Library. "As the ReadersFirst movement has shown, this is the kind of flexibility that libraries need to evolve into the future."