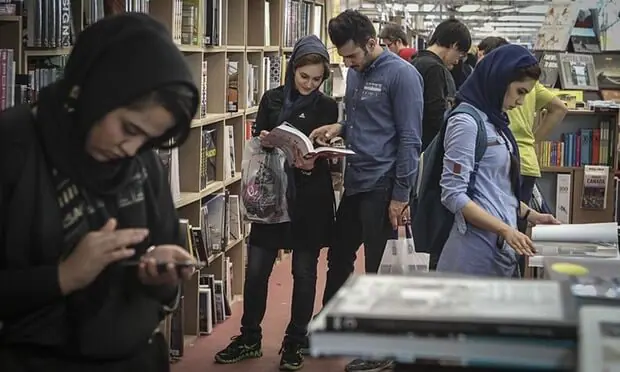 One of the benefits of an e-book is that it is easily accessible for people to buy in countries where print books are often censored. Jarir Bookstore recently announced that it has ceased to carry any hardcover or paperback books written by U.S. presidential candidate Donald Trump, due to comments he recently made blocking Muslim people from entering the United States.
The Middle East is notorious for banning books due to moral, political, religious, or commercial reasons. Iran, Kuwait, Qatar, Saudi Arabia, and Syria are often heralded as the countries that tend to ban the most books.
Traditionally published authors in Iran, for example, often face a myriad of challenges when trying to get their books into local bookstores. The ministry of culture and Islamic guidance is in charge of checking books. Anonymous censors, whose job is given the polite Persian word momayezi (evaluating), work round-the-clock to examine texts for anything that could be considered obscene, inappropriate or politically unacceptable. They are masters of finding a needle in a haystack yet no one knows who they are.
However, the digital age is creating a new challenge to the Middle East's censorship apparatus. An increasing number of writers and translators are turning to the internet to publish their work, instead of going through the tormenting line-by-line scrutiny required for print publication. A rise in paper prices has concomitantly driven more readers to buy e-books.
There are not many digital bookstores that operate in the Middle East and many users have turned to Amazon and their line of Kindle e-readers in order to read freely. They buy them online and then access the UK version of the Kindle digital bookstore where they can use their local credit card and address to buy eBooks. The most popular models are the ones with 3G, which bypass WIFI connections for complete anonymity via Amazon Whispernet.  One of the drawbacks of  using the e-reader is that it does not directly support the Farsi language.
Not only are dedicated e-readers popular, but smartphones tend to be employed the most to access e-books online. The Middle East and Africa is one of the world's most vibrant and fast-growing mobile markets—and one of the largest. Only Asia-Pacific can boast more mobile phone users. eMarketer estimates that just over 606 million people in the Middle East and Africa will have at least one mobile phone this year, and the total will pass 789 million in 2019.
According to
Ipsos
, 79% of Saudi Arabia's entire population used an advanced handset last year; in UAE the corresponding figure was 91%, a gain of nearly 20 percentage points in a single year. In Kuwait, penetration rose from 49% to 86% in just two years, Ipsos reported.
The vast majority of smartphone users are now reading e-books online by using the apps on their phone.  Amazon, Google Books or iBooks and Kobo tend to be the most popular because they have integrated support for all of the languages that are spoken in the Middle East. Piracy is also running rampant with some statistics proclaiming that 30% to 40% of all e-books consumed are not purchased.
You might have noticed that many of the ways that people read e-books are from companies that operate outside the Middle East. This is primarily because the local e-book market is still in its infancy.
Kalimat Publishing Group, a leading Arabic children's publisher has printed more than 100 titles in the last few years, with almost all of them having a digital version, but its managing director Tamer Saeed says the digital readership is just around 1% of their print sales.
"Digital publishing is still young in the region and people still prefer reading printed books. In many case people are not aware and also there is not enough good quality content. We trying to address this issue, but it is going to take a while before digital readership picks up."
Meanwhile Marwan Adwan, manager of Dubai-based Mamdouh Adwan Publishing House said digital publishing is the future, but regional market has not yet matured for it. He also mentioned that "Piracy is a big issue, people just think anything available online is for free and they look at ways to download PDF files of e-books. Also we are facing issues with payments as huge number of people in the Arab world don't use credit cards, while there is also a great number who don't have smart devices."
The one great thing about e-books is that they are almost impossible to censor. Digital publishing has come a long way and users are no longer relegated to reading scanned PDF files. The e-book market is certainly not very mature on a local level, but there are hundreds of online companies and apps that are available for users to read in their own language.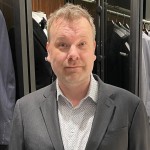 Michael Kozlowski has written about audiobooks and e-readers for the past twelve years. Newspapers and websites such as the CBC, CNET, Engadget, Huffington Post and the New York Times have picked up his articles. He Lives in Vancouver, British Columbia, Canada.