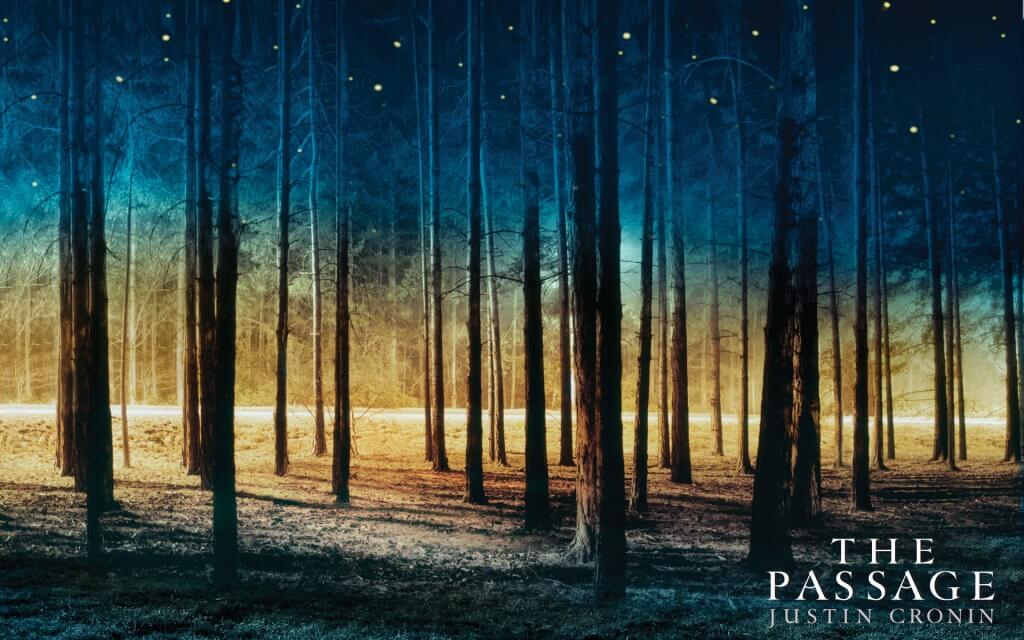 Books are an essential part of my life and the joy of discovering new authors is pivotal to my literary growth. Last year I discovered one particular author that resonated with me, Justin Cronin who wrote 'The Passage'
The things of your life arrived in their own time, like a train you had to catch. Sometimes this was easy, all you had to do was step onto it, the train was plush and comfortable and full of people smiling at you in a hush, and a conductor who punched your ticket and tousled your head with his big hand, saying, Ain't you pretty, ain't you the prettiest girl now, lucky lady taking a big train trip with your daddy, while you sank into the dreamy softness of your seat and sipped ginger ale from a can and watched the world float in magical silence past your window, the tall buildings of the city in the crisp autumn light and then the backs of the houses with laundry flapping and a crossing with gates where a boy was waving from his bicycle, and then the woods and fields and a single cow eating grass…….
…..Because sometimes it was one way, easy, and sometimes it was the other, not easy; the things of your life roared down to you and it was all you could do to grab hold and hang on. Your old life ended, and the train took you away to another…"
The Passage was heralded by some to be too long at over 800 pages but I found it compelling because of its narrative. It was originally written in 2010 and is considered to be a horror epic on-par with Stephen Kings 'The Stand.' The book starts in the near future with terrorist attacks on malls and subway stations as being commonplace. The military influences the work of a microbiologist working in Bolivia who is working with bats for common cures. In secret 12 different death-row inmates are brought into the project who have no family, friends and are otherwise unforgettable. Like any military experiment they are held in quarantine and all suffer from psychological maladies that surface throughout the book. The premise is to create a new kind of super solider who can regenerate and learn new tasks very quickly. All goes wrong and one of the virals escape and in a few short years the human population is nearly extinct. They are fairly akin to vampires but are never named as such in the book which makes them compelling.
The next half of the book is set in a dystopian future where a group of survivors lives in a compound ruled by family caste system and this is where the book really comes into form. The colony was originally started by FEMA has being one of the last bastions of humanity and is fairly self-sufficient but on the decline. It is a mortality play with a destructive and flawed race of beings. Justin will be releasing a new book this year which I am very much looking forward to and will be called 'The Twelve.' You can read a great review by the New York Times, HERE.

Michael Kozlowski is the Editor in Chief of Good e-Reader. He has been writing about audiobooks and e-readers for the past ten years. His articles have been picked up by major and local news sources and websites such as the CNET, Engadget, Huffington Post and Verge.