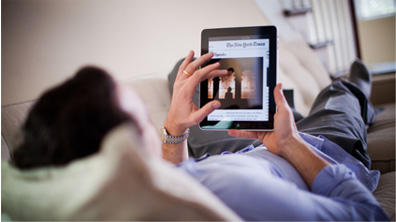 The New York Times continues to evolve its digital Paywall strategy by adding new free content to its mobile and tablet apps. Starting today, customers will be able to read three articles per day on any official New York Times app.
In the past, if you were a non-subscriber, you could only read select top stories on the Android or iOS app before you were encouraged to take out a digital subscription. Now, you can read any story you want, giving you more freedom of choice.
The New York Times is considered a poster child for successful adaptation while locking down your online digital content and still giving readers the ability to read free news items. In the last quarter, circulation revenue rose 16.1% to $257.8 million. Currently, the paper has a digital subscription base of 640,000 users and seems to be increasing by double digit figures every quarter.