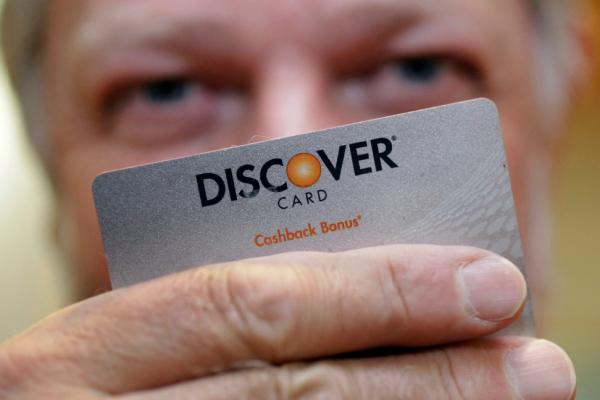 A former advertising executive for Kindle is suing Amazon for wrongful dismissal. The saga begins in 2012 with the launch of the Amazon Kindle Fire Tablet. Amazon was seeking launch partners in order to build traction with their Special Offers edition. Credit card company Discover signed on, as they normally participated with pilot projects at Amazon. Then things got interesting.
In a signed affidavit to the Washington Attorney office, former executive Kivin Varghese outlined the following "Shortly after the successful launch of the ad platform in September 2012, we ran into an issue with one of our large launch partners, Discover Card. In addition to paying $1.2 million to be part of the launch, we ran a promotion where they paid an extra $500,000 that was intended to encourage Kindle owners with a Discover card, to switch their default 1-click card to Discover (ahead of the holiday shopping season).
The promotion was structured in a way where anyone with a Kindle, who used their Discover card to buy a digital good (e.g. mp3 or movie), would get a $10 Amazon Gift Card. The reason the good had to be digital is because to buy a digital good you need to use your 1-click default card, and Discover's primary objective for this promotion was to get users who had a Discover card, to make it their 1-click default so Discover could be the card of choice for holiday shopping over the course of the fourth quarter. That was the only way Discover could justify spending $10 when someone ordered a $1 .mp3 music file.
The finance team and the ad execution team (who reported to my manager via a Product Manager) put together a forecast for Discover that showed we expected the $500K to last for the full 60 days of the promotion, and it had a wide ranging buffer, so we would monitor it weekly. I was not allowed to see the data that went into the forecast – only the finance team putting together the forecast was allowed to see that data – I and others were just provided a range.
About 10 days into the promotion, the Ad Execution team found that over $300,000 of the $500,000 allocated for the promotion had been spent. I had our development team look into the data to find out how this could happen – Was it fraud? Was it a bug?
What we found was that there were tens of thousands of Kindle e-ink owners, the vast majority who hadn't even seen the promotion details (as customers had to click on the ad to see the details), were qualifying for the $10 Gift card because every day, there are thousands of customers who own a Kindle and already have Discover set as their 1-click default card, that buy a digital good on Amazon in the ordinary course of their activity. As soon as we found this out, I sent out a 7-step solution that I recommended we implement to fix the issue, which involved being transparent with Discover about the issue and refunding a significant portion of the promotional funds that went to subsidized behavior. Munira disagreed with my approach, directing me to spin this as 'good news, that the promotion is tracking ahead of plan' and urged me to try to get more budget from Discover. Meanwhile the promotion continued to run and within a few more days we had gone over the $500,000 budget.
Our finance and ad execution team had missed the key fact when doing the forecast – the forecast should have shown that there was a 100% certainty that the promotion as structured, would go through the $500,000 budget within a couple of weeks given everyday activity. This was clear, the data was available during the forecast, and it was missed.
So in other words, Discover was essentially paying $10 to tens of thousands of users who had no idea the promotion was going on, and were just subsidizing existing behavior – Discover was paying $10 mostly to consumers that already had Discover set as their 1-click default and were unaware of any Kindle promotion. That was not Discover's intention, nor was it Amazon's when we ran the promotion. But it was our mistake to rectify."
A number of internal emails were sent between project managers of the advertising platform, trying to get Discover to pay more money, without divulging that e-Ink owners were the ones taking advantage of the promotion. According to the emails, Amazon executives directly downplayed the amount spent directly to Discover. Also, according to the legal filing Amazon lied to Discover about specific metrics and page impressions on the custom landing page for the promotion. When Discover pulled out of the promotion, this is when it all hit the fan.
The Ad executive was brought in for his monthly PIP meeting, where they went over milestone goals. He was scolded for not asking Discover for more money, even though he knew all of the funds were spent and Amazon still had not fixed the bug for e-ink Kindles. He was asked to transfer to another department, and upon refusing went to HR and was promptly fired.
The legal brief ended with "To me, it seems like a culture of treating its employees like robots and numbers. And perhaps that is what spawns and encourages the kind of dark behavior I saw at Amazon. Employees aren't just Bezeos-Bots and numbers. Customers aren't just a source of free-cash flow at any price."
You can read the entire legal briefing HERE. It is very long and a compelling read for Amazon intrigue.

Michael Kozlowski is the Editor in Chief of Good e-Reader. He has been writing about audiobooks and e-readers for the past ten years. His articles have been picked up by major and local news sources and websites such as the CBC, CNET, Engadget, Huffington Post and the New York Times.