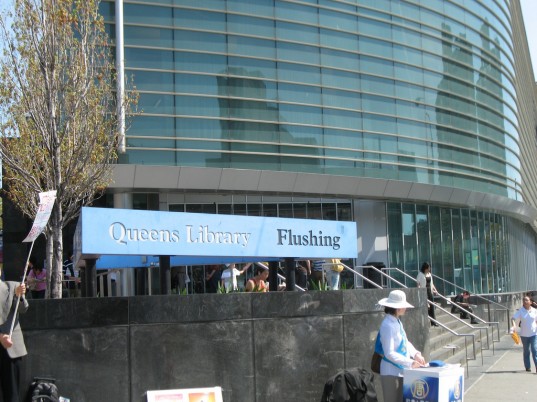 Over the course of the last few decades, Baker and Taylor has developed many longstanding relationships with publishers and content providers for the physical distribution of books. These relationships helped B&T to get its Axis 360 program off the ground and start facilitating the content digital content delivery for libraries all over the world.
Last fall, Baker and Taylor introduced a major addition to its digital platform, which saw the inclusion of EPUB and PDF support. Recently, the company expanded on this new platform and debuted its new AxisReader app for Android and iOS. I spoke with Michael Bills, Director for Sales, Digital Products, and he commented, "We wanted to create that seamless experience you couldn't accomplish with the browser. It was important to easily find your library, check out ebooks and read within the app."
Baker and Taylor has massive penetration in facilitating digital and traditional books to libraries in the USA. Currently, over 65% of all libraries currently deal with Axis 360, and this has allowed them to gain the attention of many larger publishers for a series of ebook pilot projects. Michael said " We approached all the big six publishers several years ago when we first started the axis 360 service. We had to educate the publishers and libraries how the entire process works."
Hatchet and Penguin were the first major publishers to initiate an ebook lending pilot project with major libraries in New York. Queens, Brooklyn, and the New York Public Library were selected as the testbed to gauge interest. The libraries participating in the test each agreed to provide digital circulation and metrics to the publisher to show them a myriad of factors. Libraries, for the most part, have a ton of big data that is often hard to sift through. To make it easier on the publishers, Queens is providing Baker and Taylor with the raw data. B&T then makes it a bit easier to digest and sends it away to Simon and Schuster. Michael said, "There are some big challenges within the current ILS systems to compile data within specific time periods to get the information we need. "
Many of the major ILS systems were initially developed to handle the loaning and purchasing of physical books. Digital has been a huge burden for the existing systems and most distribution companies don't play nice with each other. Most libraries in the USA now deal with more than one digital platform and harmonizing the entire pipeline can be difficult. One of the big barriers to overcome involves providing comprehensive analytics, discovery, and metrics, without having to rely on third party programs, such as Collections HQ.
Axis 360 and the Queens Public Library have just struck an agreement to incorporate ebooks into Queens' system. This was a massive contract for Baker and Taylor and one of the major proponents that helped make the deal happen was the recent announcement of the availability of Simon and Schuster titles. Queens is one of three major libraries in the New York area to take part in this new pilot project. It will showcase a copious amount titles from many bestselling authors. The pilot went live on April 30th and seems to be doing well so far.
One of the most interesting aspects about the Simon and Schuster trial was the ability for libraries to offer the chance for patrons to buy titles. In order to accommodate this, Baker and Taylor will be making adjustments to its "My Library Bookstore" system. If you are not familiar with this platform, it is an online e-commerce website that allows patrons to buy physical books from libraries doing business with Baker and Taylor, and have them delivered to their homes. By the end of May, Axis 360 will be including ebooks and audiobooks to be sold via their online bookstore. This will allow Queens to offer the ability to purchase titles, which will result in a split revenue share between the publisher, library, and Baker and Taylor.
Overdrive and is currently the market leader in ebook distribution for libraries and has paved the way for Axis 360 and 3M to get into the game. The main factor that distinguishes Baker and Taylor from the competition is that the company sells both the physical and digital editions of the same book. Michael told me, "We are reaching an inflection point, ebooks were a novelty and now they are just another format that libraries adopt into their routine structures. Offering both, takes us to the next step and looking at a title, and giving libraries the costs of both."
Many small to mid-level libraries often wrestle with the decision of what eBooks to purchase. When you look at a catalog of fifty thousand titles, it can often be quite daunting to decide on what is best. Collection developers at Baker and Taylor are working on series of standard digital packages to make the decision making process easier for smaller and mid level libraries. Michael elaborated, "We have ongoing plans to deliver new title notifications, directly to new users of our system. Libraries can opt into our First Look Notification plans, so they can evaluate new tiles from various genres, such as adult, children's, YA, and Non-fiction." All of this will give the libraries a head-up on what new titles are coming out, on any given month and allocate the funds to make the purchases.
Baker and Taylor is a company that is never idle for long. They are constantly developing new technologies and getting major publishers on-board with their content delivery systems. Being busy, does not disrupt the core business of getting more libraries involved and educating them on the virtues of digital. Currently, they are expanding outside of the USA into Australia, New Zealand, Canada and have plans for Singapore and other Pan-Pacific regions.

Michael Kozlowski is the Editor in Chief of Good e-Reader. He has been writing about audiobooks and e-readers for the past ten years. His articles have been picked up by major and local news sources and websites such as the CBC, CNET, Engadget, Huffington Post and the New York Times.