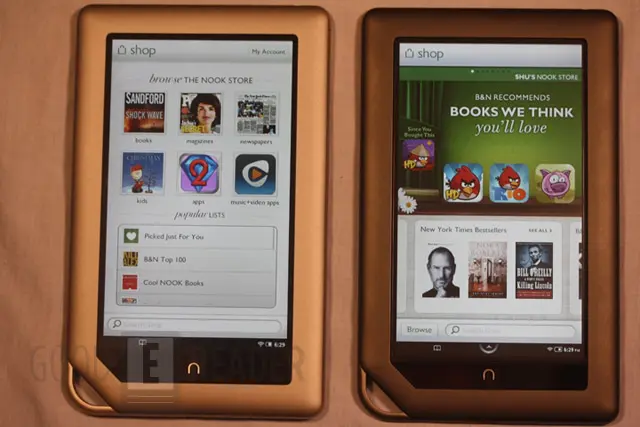 Welcome to another Good e-Reader Comparison Video! Today we check out the latest generation Nook Tablet vs. the Nook Color! If you are thinking of upgrading your existing device to the newest model, we give you the reasons why.
The Nook Tablet is an upgrade to the original Color by leaps and bounds. In the hardware department it has a dual-core 1 GHZ processor, 1 GB of RAM and 16 GB of internal storage. The main things that have changes is the user interface and hitting the N button calls up the menu, which makes things simpler. The store has undergone a tremendous revision for the better and content is laid out more effectively. You can really tell the Nook Tablet is a 2nd generation device and we were both won over by the fact that you get so much out of a $249 device.
Check out the video below, we spend 15 minutes going over all aspects of both devices giving you a solid indication on how they stack up against each other.
Peter Carotenuto is a graduate of the Vancouver Film school and is extensively involved in the local Film Industry. He is an accomplished actor and has been in many of the Vancouver based movies and made for television shows. Peter is the head of the Good e-Reader media division and is responsible for all of our video editing and production. You can e-mail him at peter@shopereaders.com