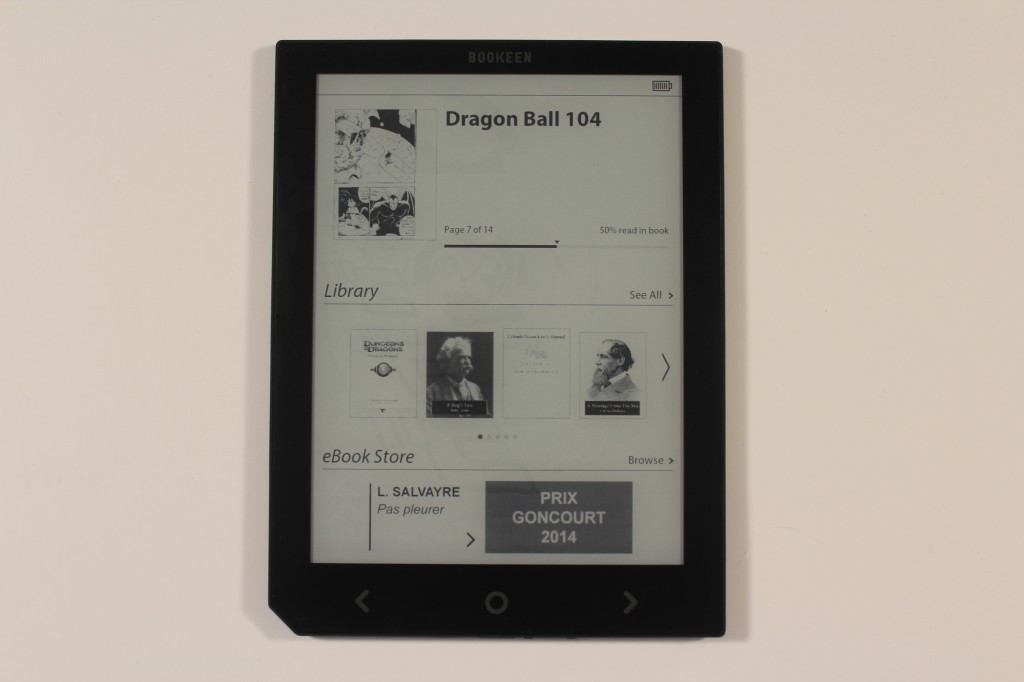 Bookeen has been teasing the eight inch Cybook Ocean e-reader since last October. The company has experienced numerous setbacks over the course of the year and it has finally hit the market. This device does a solid job reading e-Books but falls short in almost every other department. The e-reader could have been really amazing, back in 2011, but 2014 standards have it being the worst of the year.
Hardware

The Cybook Ocean has an e-ink Pearl HD capacitive touchscreen display with a resolution of 1024×758. The overall clarity of the screen is fairly industry standard for a six inch device, but on a eight inch model things look a bit pixelated.
One of the elements the Ocean has going for it, is that the screen is entirely flush with the bezel. This allows for a high degree of precision when it comes to turning pages in eBooks or pinching and zooming PDF files.
Underneath the hood is a 800 MHZ processor and 128 MB of RAM. I think the lack of RAM, is one of the things holding this device back. Many of the e-readers released in 2014 at least have 512. You will have around 4 GB of storage and you can elect to increase it further via the MicroSD. One of the big hardware flaws is that there is no SD port on the bottom of the device, instead you have to peel off a rear panel, exposing portions of the motherboard to insert it in.
When it comes to reading, customers have two different options to turn a page. One is to take advantage of the touchscreen, which tends to have ghosting issues and makes the entire page refresh each page you turn. The other method is using the manual page turn keys that are on the bottom of the unit. They are baked into the bezel, much like the new Kindle Voyage handles them.
On a hardware level, the Ocean has a very interesting design with lots of curves and it certainly stands out in a crowd. This is honestly the first touchscreen eight inch e-reader on the market and is being billed to give you more screen real estate to show more text and to make reading manga and comics more robust.
Software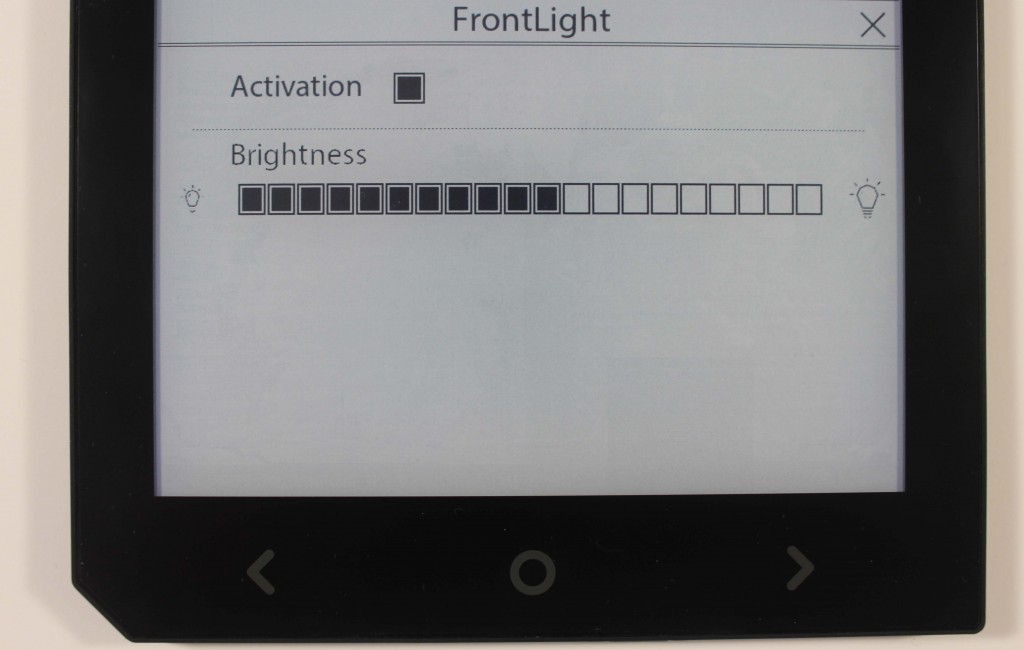 The biggest trend in 2014 when it comes to e-readers has been the embracing of Google Android as the primarily operating system. Icarus, Onyx and Pocketbook have been leveraging the ability for users to install their own e-reading apps, for an unparalleled level of freedom. The Ocean runs Linux, which isn't normally a problem, but does have a large amount of bugs.
Lets talk about some of the bugs I noticed in the last few days of playing around with it. The first is the keyboard, it is totally unresponsive when it comes to typing and deleting characters. Each alphanumeric entry you make on the keyboard warrants a one second pause. This is essential because there is a small delay after each key is pressed. If you make a mistake, and have to delete a few characters you can't just hold the delete key. Instead, you have to delete each character one by one, which is incontinent. Oh, there is also no internet browser on this unit at all, even though the box says it has one.
There are a number of advantages though, this e-reader is not totally flawed. It does have over 20 supported languages and a ton of different dictionaries to look up words when reading an eBook. Each one has to be downloaded individually, to look up words you just have to long press a specific word. You can also establish the main UI to reflect whatever language you want, as Bookeen is based in Paris and wants to sell this all over Europe.
E-Reading Experience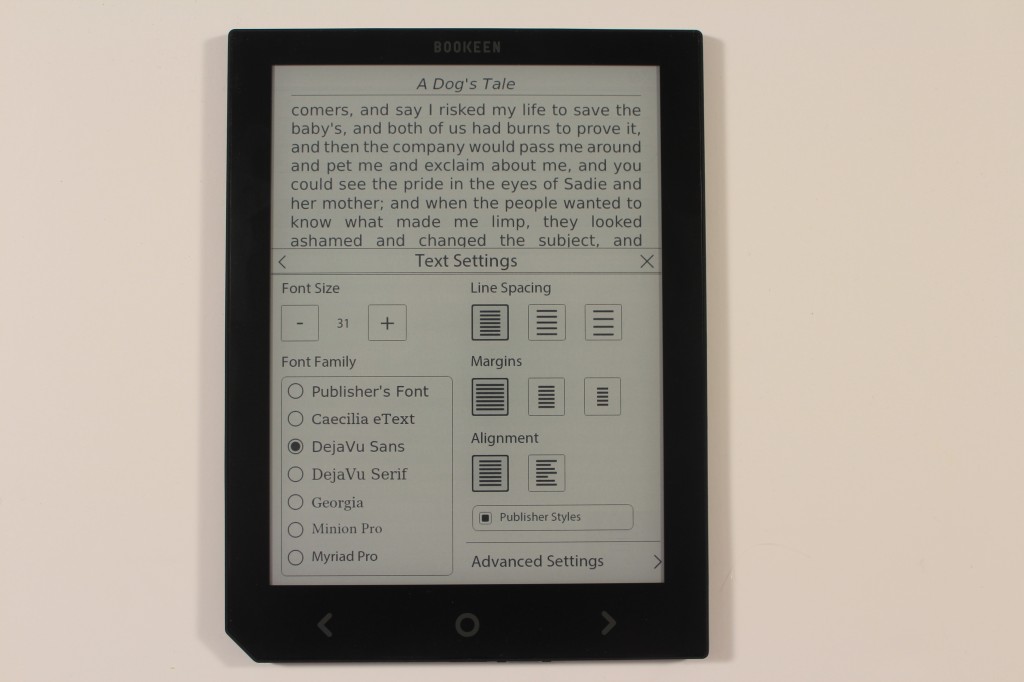 The Ocean excels in reading eBooks in EPUB and PDF files, but you have to do certain things to insure the best reading experience. I would recommend never to use the touchscreen, instead rely on the page turn buttons. This will prevent ghosting and full page refreshing.
The main UI of the Ocean lists the book you have opened recently, as well as your progression. It also has an interactive carousel that lists all of the books in your library, showing the cover art. If you click on a book it instantly opens. Alternatively you can open up the library function and view all of your books. You can elect to display the cover art, or go for the traditional list view. Readers who have a super large library can easily use the search function or sort by author.
When you are reading a book, this is where things are great. The large eight inch display shows more text on the screen than the Kindle Voyage or the Kobo H2O. You can augment the size of the font, but you have to click the home button and then the text button and a bunch of options appear. There are eight different font choices and a TON of customization to adjust the font size. Additionally, you can also set the margains and line spacing to your suitable levels.
One feature that I found that was entirely unique to e-ink enabled devices was the nighttime reading mode. Many smartphone and tablet apps all have the ability to get rid of the white background and black text to make your eyes strain less in complete darkness. The Ocean has this mode too, which combined with the front-lit display will make it super easy to read for hours at a time. One bug I noticed was when you used the touchscreen to turn a page in this mode would suddenly turn the background white and text black and then after the refresh mode was over, bring it back. I found this super discombobulating, and found that when you use the page turn button, this error does not occur.
PDF Viewing is a solid experience on the Ocean, you can pinch and zoom and get a particular frame or image showing up correctly. You can help orientate yourself on exactly where you are in the document with the preview pane on the top right hand corner. There is also a "reflow" mode, which will strip away all of the images and CSS elements, giving you more of an eBook experience. Depending on the extensiveness of the PDF file you are viewing, reflow can be hit or miss.
Wrap Up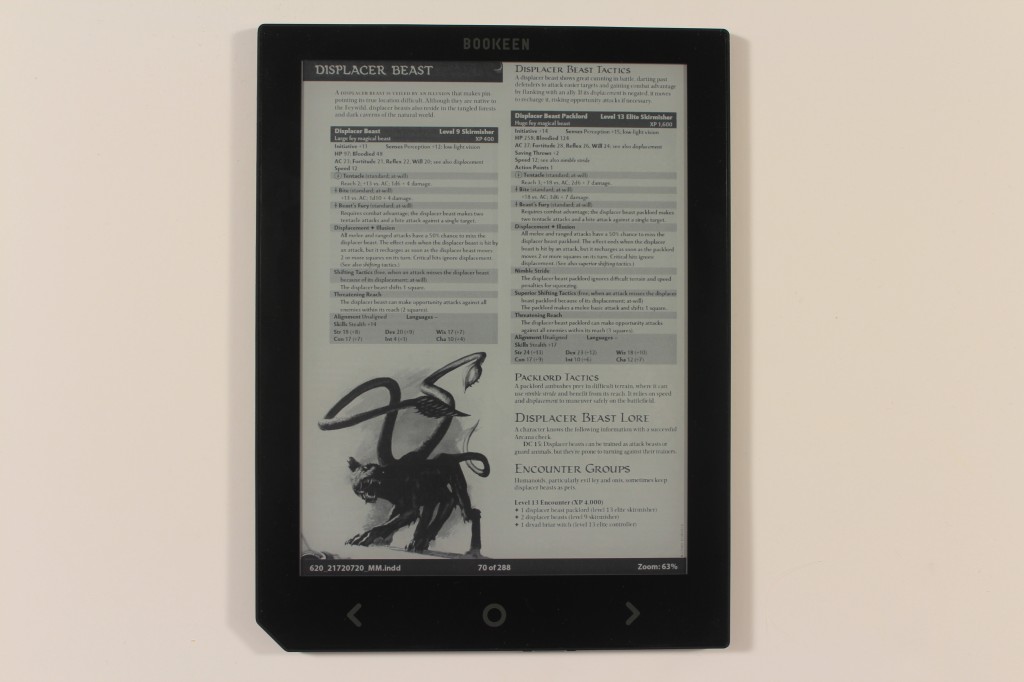 I have been waiting for the Cybook Ocean e-reader to come out for over a year. The final product makes me weep silently on what could have been. On paper, this e-reader should rule. A big vibrant screen, it looks really nice and Bookeen has a storied history in this space.
With a number of firmware updates this e-reader could likely solve all of my biggest problems, since its out right now and people are wondering if they should buy it, I would recommend avoid at all costs.
PROS
Large 8 inch screen
Reading Books is solid
UI is stable
CONS

Micro SD insertion requires peeling off the back of the device
No internet browser
Nighttime Reading Mode is bugged
The software driven keyboard is woeful and unresponsive
Taking notes and making highlights requires you to jump through 5 different menus
Rating 3.5/10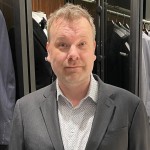 Michael Kozlowski has written about audiobooks and e-readers for the past twelve years. Newspapers and websites such as the CBC, CNET, Engadget, Huffington Post and the New York Times have picked up his articles. He Lives in Vancouver, British Columbia, Canada.